Find out how Google Local Inventory Ads (LIAs) work in 2021.  This online advertising option has evolved and is now available to marketers around the globe since its launch in 2014. New Google LIA features have further improved a customer's in-store path to purchase journey, especially on mobile devices.
Check out our guide to get started creating your ads.
What are Google Local Inventory Ads (LIA) and Who Should Use Them?
The Google Local Inventory Ads (LIAs) Solution is one of four options offered by Google for Retail to promote products online to potential customers.
Local Inventory Ads
Search Campaigns
Smart or Standard Shopping Campaigns
Shopping Campaigns with Partners
If you have physical shops with products people are searching for online AND you're able to create the necessary feeds to run your ads, you should consider running Local Inventory Ads (LIAs).
Here are some benefits of LIAs for retailers that Google mentions on their website:
Promote your in-store inventory: Let local shoppers know that your store has the products they're looking for, at the moment they search on Google
Bring your local store online: Use the Google-hosted local storefront as a robust, digital local storefront experience
Measure performance: Monitor the impact your digital ads and free local listings have on online and in-store sales
REI Local Inventory Ads Case Study Video
Find out how REI used Google Local Inventory ads to bring customers from online to in-store.
What Countries Support Local Inventory (LIA) Ads?
Local Inventory Ads are available around the world in select countries which may change over time.
Check the most up-to-date list of countries where this ad format is accessible to advertisers.
Currently, Google is working with the retailers in the following countries using this ad format:
Australia, Austria, Brazil, Canada, Denmark, France, Germany, Ireland, Japan, Netherlands, New Zealand, Norway, Sweden, Switzerland, the UK, and the US.
How do Google Local Inventory Ads Work and What Do They Look Like?
As an online shopper, you can find LIAs through Google Search, Google Assistant, and Google Images. Different from Google Shopping Campaigns (Product Listing Ads), this ad format combines product details, local inventory, and store information so local shoppers can find what they want in proximity to where they are.
Google Search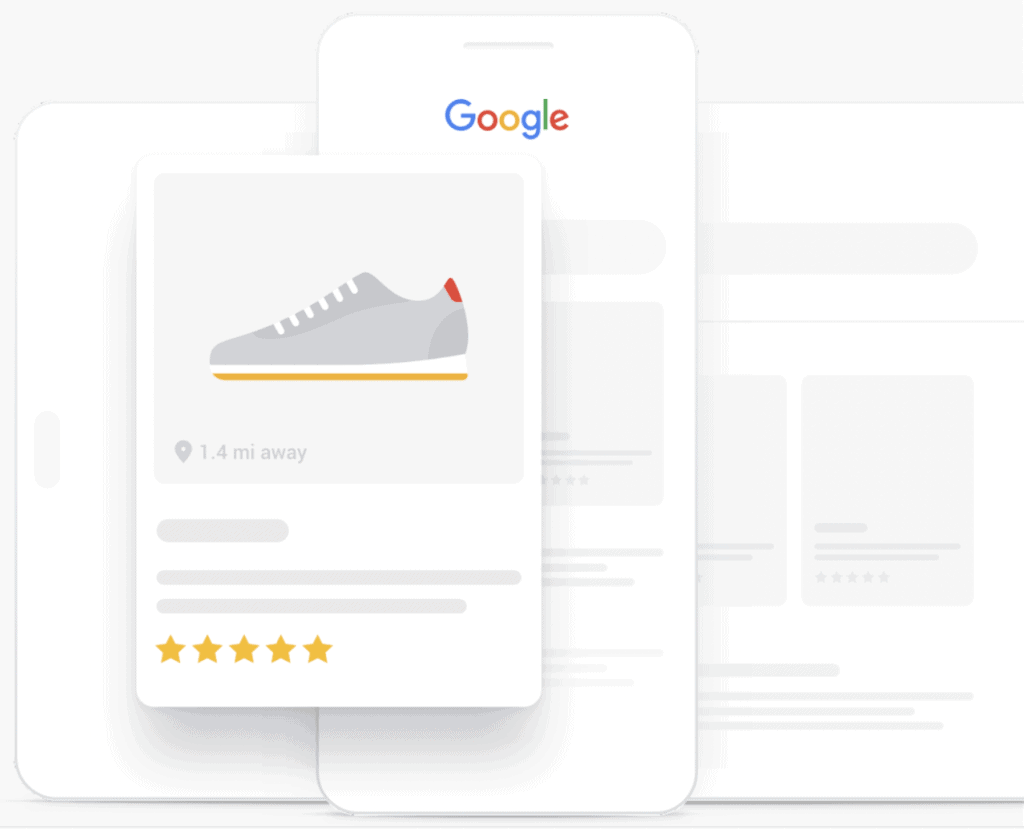 Google Assistant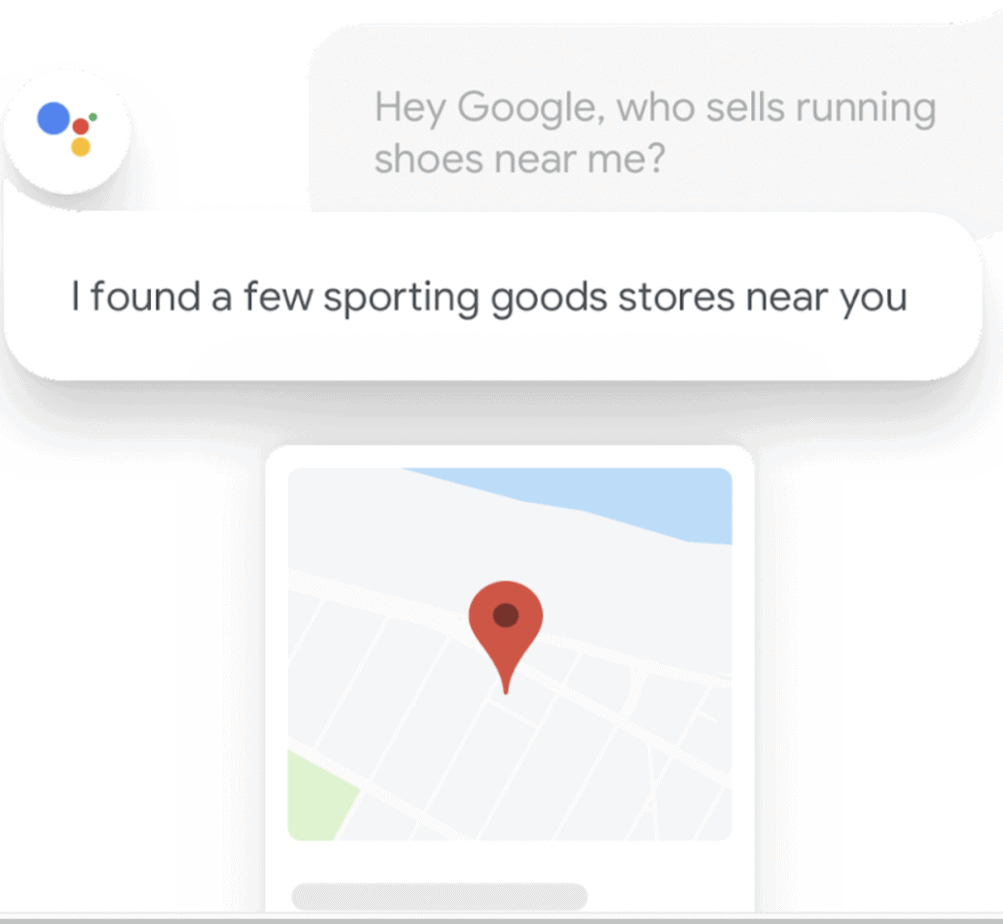 Google Images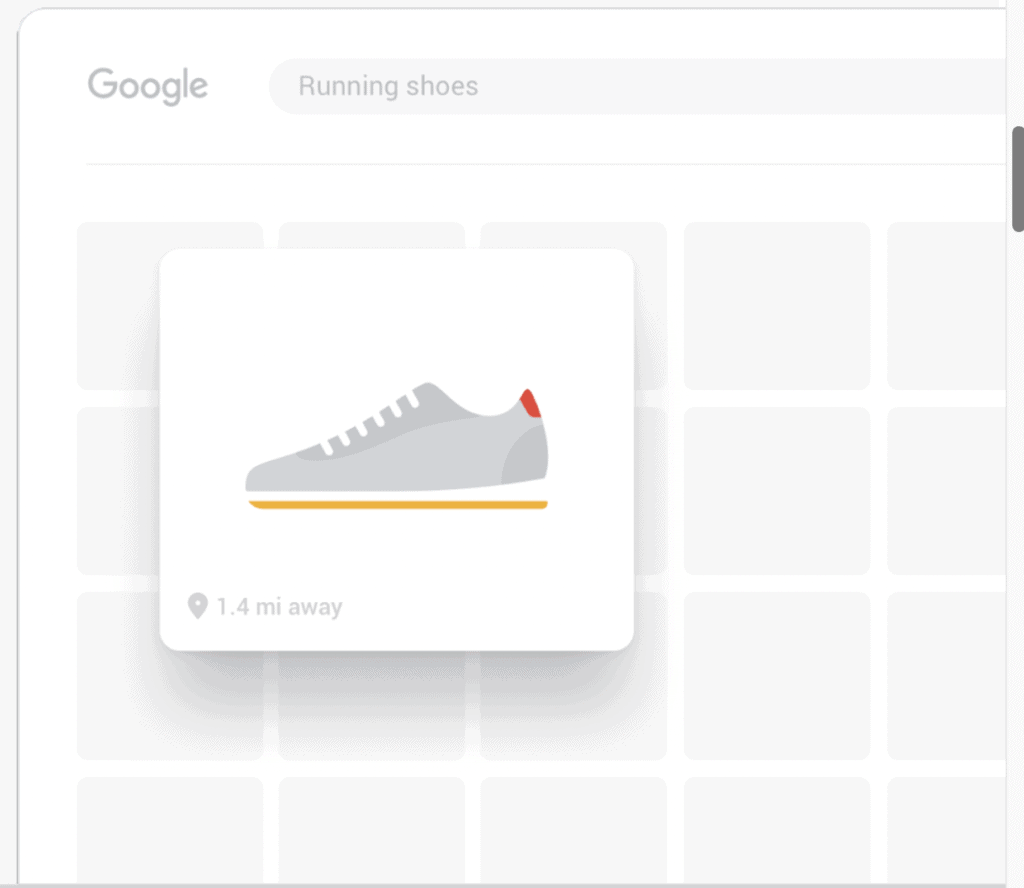 Once an LIA is clicked on in search the user is directed to a Google-hosted landing page for the local store selling the product. At a minimum, a shopper can view the in-store inventory, get store hours and find directions.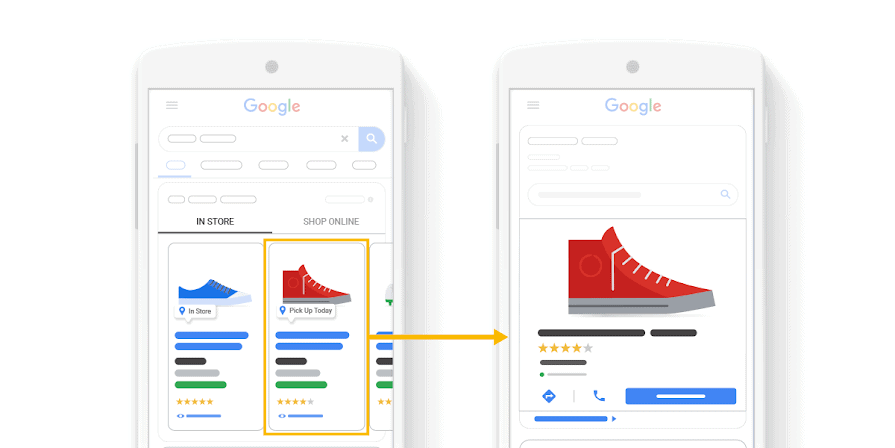 Store Landing Page 
Once you click on the ad you'll be directed to a landing page that includes more information about the product, where to buy it, and how to get there. There is a big emphasis on the mobile search experience. The landing pages have a clean and intuitive display of related products nearby with all the information the user needs to find what they are looking for in-store.
Google Shopping listing that includes the distance to a local store
Store Landing Page for the product which could include:

the language "in stock nearby at " with the map embedded in the listing
call button
link to directions
link to their website

Local Store pages with a map and items that are available at that store
How can Highstreet.io Help You Get Started?
Working with big and small retailers around the world, Highstreet.io creates Google product data feeds, local inventory feeds and Google My Business Store feeds that are optimized to get your store's products maximum exposure.
Let us take the stress out of Local Inventory Product Feed Management so you can go back to advertising your products.