Product Feed Management
Get your products in front of more qualified buyers by using our SaaS platform & managed service
Book a Demo
Save Time
Get Quick & Easy Product Feed Management Onboarding & Customer Support
Boost Conversions
Integrate Multiple Product Data Sources Into One Feed for Better Targeting & Performance
Sell Everywhere
Scale Your Shopping Campaigns in Multiple Countries, Languages and Currencies
What is Product Feed Management?
Product Feed Management relates to pulling the product data from an eCommerce catalog and connecting it to shopping channels in order to market the products online.
There are two types of feeds to manage and optimize:
Master Feed & Channel Feeds
Highstreet.io takes the hassle out of data feed management with a managed service that handles the optimization, synchronization and approvals of your products across all of your shopping channels.
To maximize product listing performance, all of your product feeds, for each marketing channel and country need to include accurate, well-structured and relevant product data to entice buyers.
To achieve this level of optimization takes skill, time and resources. Highstreet.io uses our platform and a highly skilled team of product data specialists to take on the optimization and management of your feeds so you don't have to.
Product Feed Management
Adaptive Performance Feeds: Creation & Management
Local Inventory Feeds: Creation & Management
Color Customization & Management (Google standards)
Promotion Driven Feeds
Shopping Channel Feed Consulting
Google Merchant Center (GMC) Promotion Management
Dedicated Product Feed Consultant
Google Merchant Center (GMC) ongoing management of disapproval
Product Feed Production
Real-Time Product Feed Statistics
Brand Name Standardization (multiple names to one)
Promotion Driven Feeds (mark products as part of a promotion)
Real-Time Feed Synchronization
Multilingual Keyword Mapping
API Integration with Shopping Channels
Advanced Web Scraping Technology
Split & Merge Variants of product data
Generation of Unique Ids
Generation of Category Ids
Feed Merges (dynamic feeds + master feeds)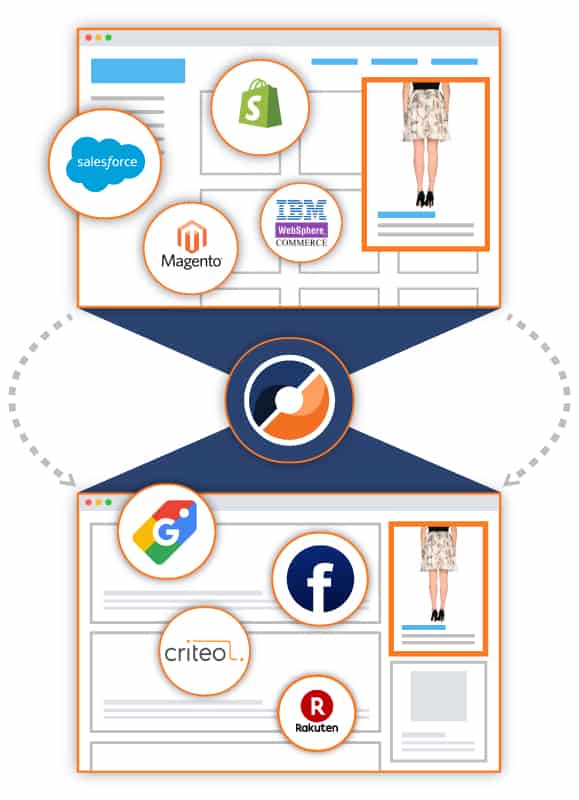 "Real-Time" Consulting Services
During our project kick-off, Highstreet.io pairs each client with an expert product feed consultant who translates our client needs and business urgency into an immediate project plan.
Client information and priorities are treated with the same sense of responsibility as our own. Confidential information and client discussions are taken very seriously.
Deliver Value
Our opinion on how to improve our client's ROI is always communicated. We're not shy to take a step back and tweak your solution if it means a better result. That's what partners do.
What Our Customers Are Saying
11 King St. W, Suite 700
Toronto, ON, M5H 4C7
Via Spagnole, 2/B
37015 Domegliara, VR, Italy