Social eCommerce
Be where your customers are. Showcase your products on the most relevant Social Media Platforms
BOOK A DEMO OF YOUR PRODUCTS
Social networks are increasingly important for product search and eCommerce. People use social media to learn about products & brands, and find inspiration. So why not be there when they're searching for products like yours?
Provide your customers with all the information they need to research, compare, and ultimately choose your products.
Boost Web Traffic
Get people to search and click on your products with improved posts and ads.
Deliver Value
Offer more relevant products to your audience based on their search intent and needs.
Gain More Visibility
Showcase highly detailed product information where users are searching.
Increase Sales
Place your products and shop in front of the right people, at the right time.
Deliver Seamless Ecommerce UX
Create interactive shopping experiences with the ability to checkout directly within the network customers are using.
Reach More People
Attract customers wherever they are, as they discover your products globally.
Expand Market
Easily reach international markets and directly test new ones.
Target Potential Leads
Win highly targeted audience through available customer data.
Save Money
Single out customers who are more likely to purchase your products.
Improve Campaign Performance
Ensure maximum exposure with high-quality product infor optimized for social channels delivery.
Turn Any Social Channel Into a Shoppable Storefront
Bring your products to online spaces where your customers enjoy being & start selling on:
Choose the Right Technology Partner
Get the technical expertise and professional guidance you deserve, to offer the best service & shopping experience to your customers.
Customize Your Product Data to create enriched feeds tailored to your needs
Manage Products & Inventory Catalogs to optimize your marketing, all in one place
Keep Track of Products & Inventory Status, and changes in prices, with real-time feeds
Monitor Product Performance by connecting to your preferred analytics system
Stay Ahead of ever changing Channel Requirements with flexible configurations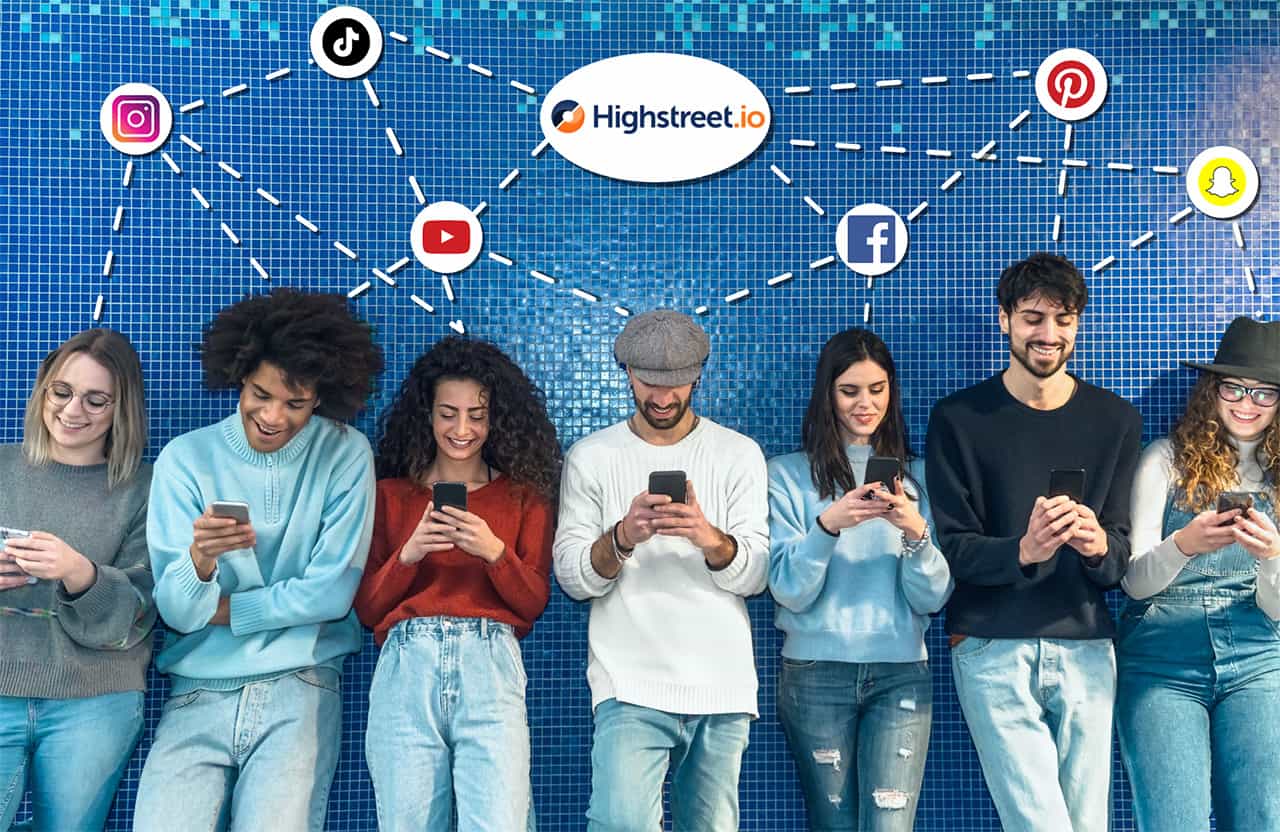 Turn your catalogs into high-quality product feeds to ensure an engaging customer experience, and increased sales across all Social Media Channels. Provide Your Product Catalog, Price, & Inventory Updates, through API, Feeds, or Direct Connection.
We take care of everything else: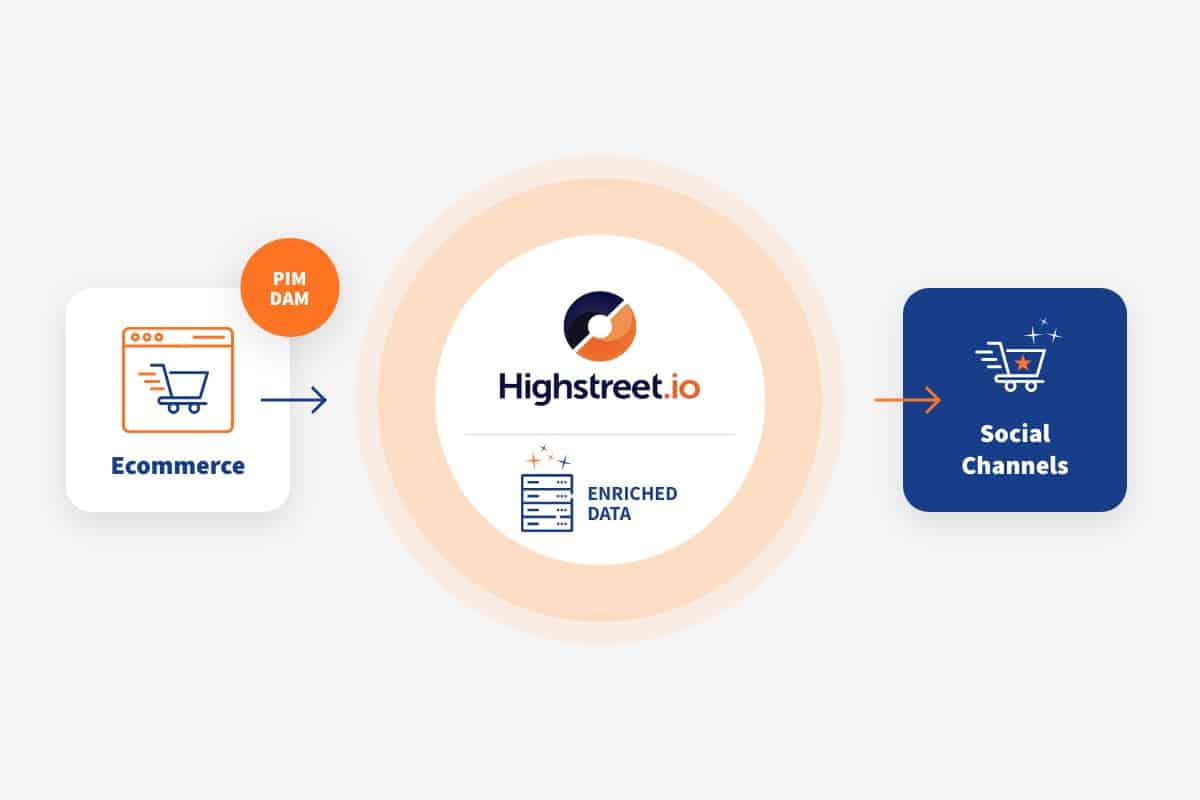 Feed Configuration
Direct connection to Shopify, Magento, Salesforce, Prestashop, provided VCS server, or API to have all the required information to upload your product catalog to our platform.
Product Data Optimization & Synchronization
Immediate upload into Highstreet.io Database Collections: product data such as basic info, stock, and prices, is optimized and maintained up-to-date through our system of flow configurations, and adjusted to your business needs.
Enhanced Product Data Info for Multiple Markets & Social Channels
High-quality data feeds are enhanced with more detailed information that reflects highly required quality standards, consistent with user search terms, and based on your final requests & goals.
Get Optimized, Customized, High Quality Automated Feeds with Highstreet.io Flexibility & Adaptability
What Our Customers Are Saying
"The Highstreet.io platform aids us greatly by synchronizing product content, price and availability data with various digital advertising platforms, including social media channels, to ensure the information is always updated and consistent with that displayed on the website. Highstreet.io gives us the ability to diversify the strategy for each brand and in each country that we operate, enabling the Business team and the various agencies that collaborate with us to carry out targeted, product-based marketing campaigns. The effective management of more than 900 active digital feeds helps us achieve high standards with our marketing campaigns even in complex periods such as seasonal sales."
— Davide Ambrosini
Web Marketing IT Coordinator, CALZEDONIA GROUP
It's time to skyrocket your Social eCommerce Sales
Let's discuss new opportunities for your business.
3080 Yonge Street, Suite 6060,
Toronto, Ontario M4N 3N1
Via Spagnole, 2/B
37015 Sant'Ambrogio di Valpolicella (VR), italy