Business Listing Management
Stand out from the competition and be where customers are looking for businesses like yours.
BOOK A CONSULTATION
Take control of your business listings to boost online visibility and get more customers to power up your local marketing strategy
Enhance Ranking
Provide accurate listings to improve your brand's location ranking in search results and expand reach across google properties.
Grow brand online visibility
Ensure location data accuracy and consistency for brand awareness by displaying all important information on multiple directories.
Gain higher website traffic
Showcase detailed products and service information to attract more buyers to your website.
Boost in-store visits
Enhance your listings to entice potential customers in visiting your stores and increase in-store shopping.
Improve business reputation
Make it easy for search engines and users to find your business to build trust in your company among potential customers.
Save Time
Easily manage & update your business information all at once, from one centralized location.
Increase Local Sales
Create appealing local inventory ads by synchronizing business listings with inventory data to increase in-store sales.
Streamline your listings with an all-in-one management solution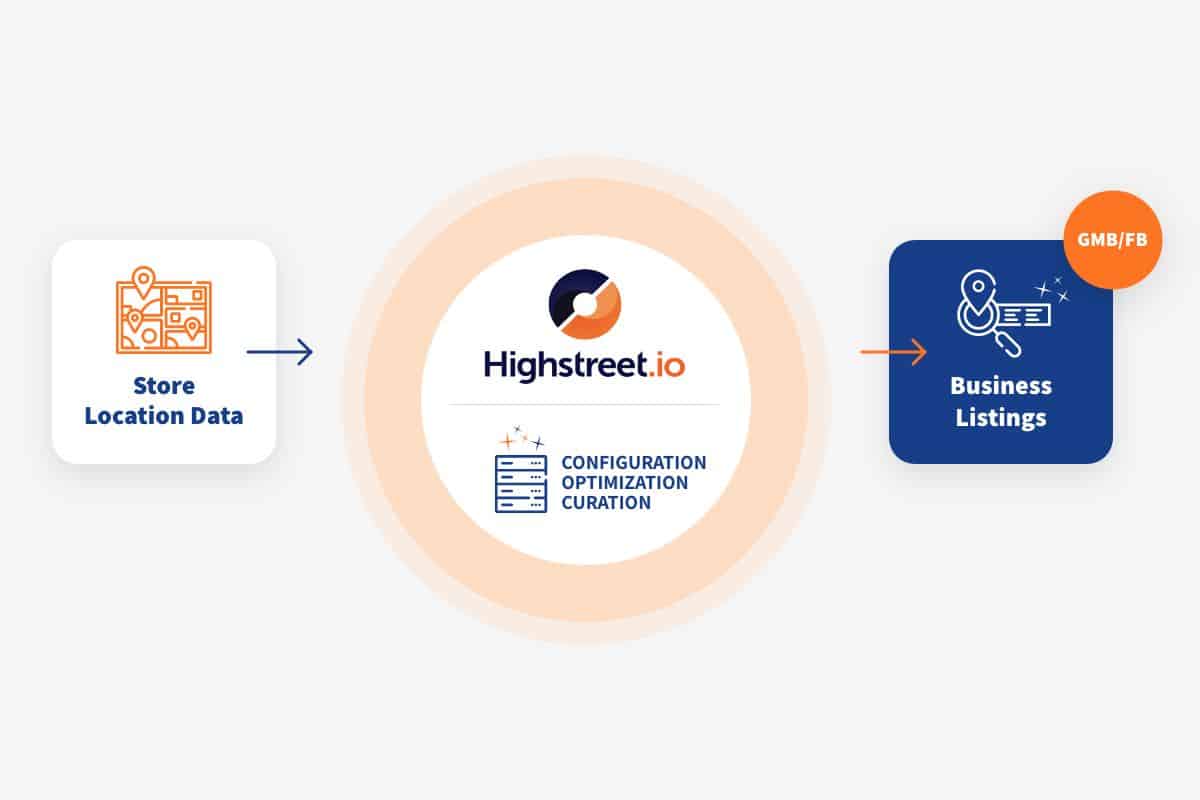 GENERATION
Optimize your business data for better listing & performance.
Our platform receives all of your store location business listing data and we connect it to your Google My Business and Facebook Locations listings using their native APIs.
CONFIGURATION
Ensure the quality and accuracy of your listings with automatic or scheduled updates. Your data is configured & optimized within the Highstreet.io platform to meet Google and Facebook changing requirements.
DATA OPTIMIZATION & CURATION
Maintain Location details such as store hours, special hours, and closures are always up-to-date and aligned with your store information to provide users with a unified experience when visiting your store
DISTRIBUTION
Automatically distribute data information to all channel partners.
Google My Business (GMB) and Facebook will receive the most recent updates to all your listings seamlessly, so changes to your location listings are always correct.
Deliver rich information for better listing across online directories such as GMB & Facebook Listing Management
Provide real-time updates and accurate information to customers for a better experience with your brand
Claim and maintain all your business online listings under control to power up your local and hyperlocal marketing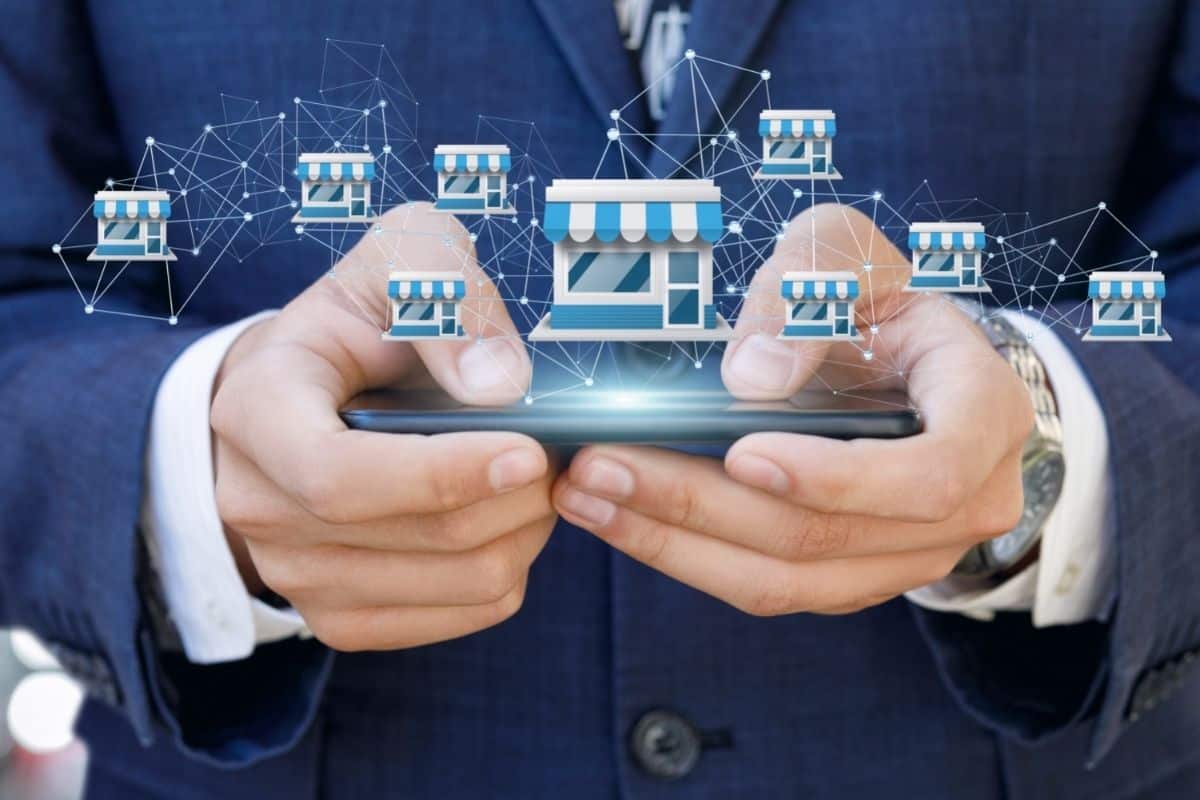 What Our Customers Are Saying
Get Full Control Over your Local Directory Listing Data
Reach out to our team of experts to keep your Business Listing accurate & verified across major listing platforms.
11 King St. W, Suite 700
Toronto, ON, M5H 4C7
Via Spagnole, 2/B
37015 Domegliara, VR, Italy