As a marketer, are you doing all you can to boost the performance of your eCommerce affiliate marketing?
In 2022, the competition is fierce for fashion brands and retailers to get their products seen online. We see U.S. affiliate marketing spending approaching 8.2 billion U.S. dollars this year, up from 5.4 billion recorded in 2017.
Today, eCommerce affiliate marketing is integral to the success of a brand's digital marketing strategy. By integrating with the right programs and networks, you can advertise your products through posts that show everything from basic product information to more in-depth content like product demonstrations, personal testimonials, and strong calls to action.
Some of the Benefits of Affiliate Marketing Programs include:
Generating additional revenue
Establishing partnerships with influencers in the market
Increasing your brand's reach online
Keep reading to learn how eCommerce affiliate marketing has changed over the years, what affiliate networks and programs are available for the fashion industry, and how providing high-quality product information to your affiliates can boost your products' discoverability.
How eCommerce Affiliate Marketing Has Changed
Since the advent of the internet, businesses have found ways to advertise online. While many saw the potential of affiliate marketing, it took some time for the practice to pick up steam over the years.
Here are a few of the trends that have molded this advertising option into today's promotional powerhouse:
The rise of social media: In the early stage of social media, back in the 2000s, Facebook, Twitter, and Instagram had just started to become popular.
As a result, affiliate programs rarely considered them and instead looked to websites and blogs.
Today, some affiliates operate exclusively through networks like Instagram, Pinterest, and others. Content creators have also entered the scene, monetizing their popularity and traffic creatively.
With almost three-quarters of social networking users entrusting their purchasing decisions to their platforms of choice, it's clear why social media is such a powerful marketing channel today.
A focus on quality over quantity: In the 2000s and early 2010s, businesses aimed to make their affiliate programs as large as possible to cast the widest net of exposure.
Once advertisers understood how affiliate systems worked, they became more interested in carefully selecting the best quality affiliates, giving them the right resources and support to be true business partners.
Trust has gone up: Affiliate programs and networks were focused more on getting as many referral fees as possible before the late 2010s. They joined multiple programs and often made poor attempts at attaching to any one brand.
Today, trust is the theme, and advertisers want the affiliate program to align with their brand's strategy.
Now that you've learned about eCommerce affiliate marketing, how do advertisers use networks and programs to drive brand awareness and generate revenue?
How Affiliate Programs Work
Affiliation programs involve partnerships between an advertiser and one or more affiliates.
The advertiser signs a contract with an individual affiliate or a network of affiliates to promote their products or services for a commission. Everything from a direct sale to new sign-ups for a free trial is tracked so the advertiser can understand how their ads are performing
A typical program follows these steps:
The business places an advertisement on the affiliate's blog, website, or social networking page. A unique link helps track which affiliates are contributing to which visitors.
When a customer clicks on the link and makes a purchase, the affiliate network records the transaction details.
The business pays the affiliate the commission for those sales. It adds up to what is a profit-sharing mechanism.
Examples of eCommerce Affiliate Marketing Programs for the Fashion Industry
Affiliate programs help many industries effectively manage their digital advertising programs, especially in the fashion sector.
Some popular fashion affiliate marketing programs offer enticing advertising opportunities for brands.
Nordstrom: This retailer is one of the world's most well-known brands with its affiliate network. Nordstrom has a reputation for providing high-end clothing worldwide, from shoes to jewelry.
Nordstrom has a negotiable commission rate that can change based on your needs and circumstances.
Urban Outfitters: Urban Outfitters operates throughout the U.S. and much of Europe, providing quality yet affordable men's and women's clothing from various well-known brands.
Urban Outfitters commission rates start at 2%.
Zappos: Ever since Amazon acquired the company back in 2009, Zappos has risen from its humble beginnings as a shoe store to becoming a well-known name in the general fashion market.
Zappos is known for commission rates of 7 to 10% per sale, and its free shipping and return policy minimizes friction during the purchasing process.
And we're just scratching the surface. There are many other affiliate programs specific to the fashion industry.
About eCommerce Affiliate Networks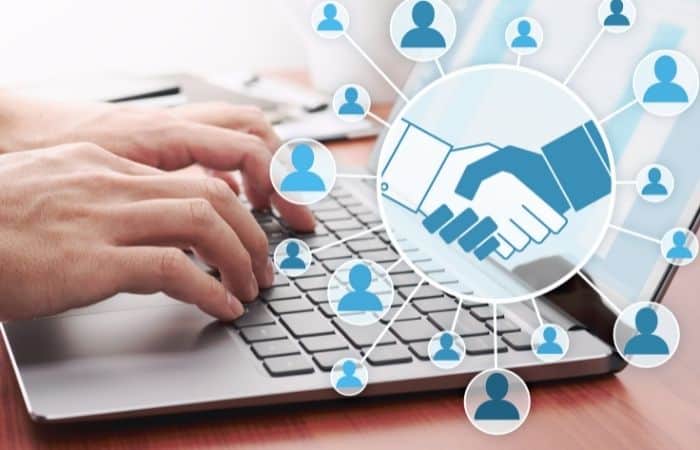 An affiliate network is a medium in which affiliates and advertisers find each other and organize business arrangements.
Advertisers add their affiliate programs to the network, which affiliates themselves browse through to find new products and services to promote.
Examples of active affiliate networks include companies like Adtraction, Commission Junction, Awin, Daisycon, TradeDoubler, MaxBounty, Rakuten, VigLink, and many more.
Some offer global exposure, while others focus on smaller regions that may include one or more countries.
Why Partner With Affiliate Marketing Networks
As an advertiser, you can find and contact individual affiliate partners directly or work with a network that has multiple affiliates under one platform.
However, the process of identifying affiliates/publishers and negotiating an affiliate agreement can be long and complex. And that is why affiliate networks have been picking up in popularity in recent years.
Working with affiliates can help you :
Streamline administrative work
A network can handle commission payments for you and manage accounts to provide daily insights and reporting features.
Individual programs require plenty of tools and practices, from account management to link tracking to payment options.
Measure Performance
You want to make sure your ROI is substantial. Some networks have easy-to-use dashboards to manage all your programs and track clicks and conversions in one place.
See which of your marketing techniques is working out the best to make more informed business decisions in the future.
Quality control
Affiliates typically must go through a screening process to join a network. Whenever you search for the next suitable candidate, all your options will be compliant and trustworthy.
Those who show dishonest behavior are removed before joining any more programs.
How Do You Choose the Right Affiliate Network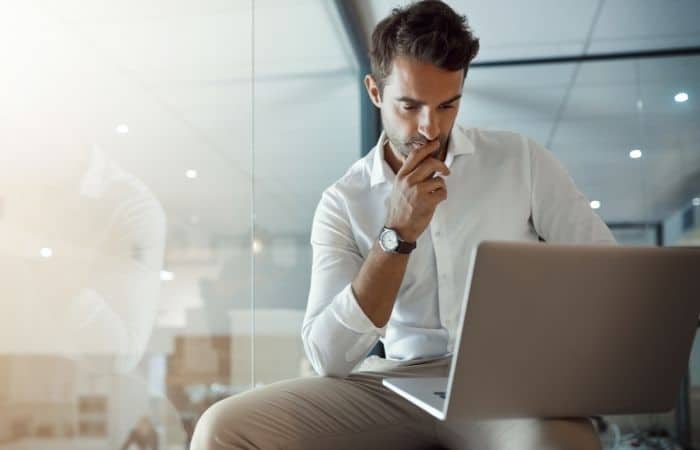 There are many networks out there, and selecting one to operate in can be a daunting task. Here are a few questions to ask yourself when choosing your ideal network:
What networks in your industry using?

Look to your competitors and see which networks they use and which ones seem to be the most successful for them. If you're in fashion, you want to use networks that are fashion-focused.
Keeping track of your competition can help you fine-tune your digital strategy.

How will you budget the network?

Networks bill for services in different ways, such as monthly fees and initial setup costs. Larger networks might bill based on sales volume generated from your campaigns.
Your accounting team will be pleased you considered these details when setting up your campaign strategy.
What features and services do you need?

Look at what affiliate tracking features offer support for international markets and the level of customer support you expect.
Streamlining your tracking with the right support can reduce time spent on reporting.
When it comes to choosing the right affiliate for your business, your choice of network isn't the only consideration.
One common mistake advertisers make when developing their brand affiliate programs is not providing the networks with the most up-to-date and complete set of product information for campaign success.
How To Maximize Your Advertising Results
Advertisers use data feeds to better promote their products on affiliate networks or specific programs.
Basic product listing data includes:
Product descriptions and identifiers
Technical specifications
Pictures
Pricing
Keywords
Product categories
Landing page links
A high-quality feed is necessary to optimize your product data to boost the performance of your ads. To enhance the success of your promotions include as much information as possible.
Keep all data up-to-date, including pricing and stock levels. And be sure to remove duplicate or out-of-stock items from the list — it's a frustrating customer experience to click on a call-to-action, only to end up on a dead link or out-of-stock product.
Simplify eCommerce Affiliate Marketing with a Data Feed Software
To ensure that your affiliate data feeds are up to the task, data feed management software can help you develop well-structured feeds to better boost your marketing campaigns.
Highstreet.io's solution effectively synchronizes your product information and prices with real-time APIs through efficient integration with eCommerce platforms like Shopify and Salesforce.
Reach out to our affiliate product feed specialist to discover better ways to market your products stand out and reach your marketing goals.