Adopting a new marketing channel that boosts sales and brand awareness with your target audience isn't easy. With so many social commerce platforms like Facebook, Instagram, Pinterest, and Snapchat to choose from, the options are endless.
So why would you start selling on TikTok in addition to the other social channels you've integrated with? The simple answer is massive reach and high engagement rates.
Hootsuite reported that as of January 2022, TikTok is the most engaging social media app by far, with an average user session of 10.85 minutes. They have over 1 billion monthly active users worldwide and their ads reach 17.9% of all internet users age 18+.
Contrary to popular belief, advertising on this platform is no longer an experiment for retailers. TikTok's annual revenue skyrocketed to 4.6 billion in 2021 and it came in fifth for app lifetime consumer spending worldwide against big players like YouTube.
So, how did TikTok increase its revenue so dramatically in such a short time period? Simply put, revenue from advertisers.
In August of 2021, they partnered with Shopify to launch TikTok Shopping, a feature where users can shop while scrolling through videos or click on a business's profile and explore products in the Shopping Tab.
Later on, they launched Dynamic Showcase Ads to make it even easier for users to buy and retailers to advertise their products.
Keep reading to find out more about:
Is it worth selling on TikTok?
How do brands go viral on TikTok
How to sell products on TikTok
How to engage customers to sell more on TikTok
Why using an optimized TikTok data feed helps you increase product visibility & better campaign performance
Is it worth selling on TikTok?
The answer is yes. In recent years TikTok has expanded its audience beyond the under-20 crowds. During the COVID pandemic topics like DIY hacks, recipes, travel, health, beauty, and fashion began trending, which attracted a new demographic to the platform. Brands and retailers are now capitalizing on the opportunity to engage with this broader audience by coming up with a separate TikTok marketing strategy focused on the types of videos their audience likes to watch. Not to mention the new social commerce experience that brings in-app shopping and streamlined product discovery to the platform, allowing users to directly shop on TikTok without leaving the app.
Some of the major benefits of selling on TikTok include:
Drive more brand awareness by developing a new and highly engaged audience
Sell more products by showcasing them in organic posts and ads
Stay relevant with your customers by participating in trends
Create better content that leads to results by tracking your performance
Check out these 10 fashion brands to see how they master selling on TikTok:
How do brands go viral on TikTok?
The options are endless when it comes to developing viral-worthy content but the key is being consistent and creative with your content. Creating a viral video isn't a perfect science but some of the types of videos that have gone viral fit into these categories.
Tutorials
Dance Challenges
Comedic Skits
User-Generated Content
Putting your spin on a trend
Ocean Spray is a prime example of a brand gaining recognition through user-generated content on TikTok, without even trying! In 2020 Idaho native, Nathan Apodaca (a laborer at a potato warehouse in Idaho) filmed himself skateboarding while drinking a carton of Cran-Raspberry Ocean Spray. Since then many versions of the video have been posted. Even Ocean Spray's chief exec Tom Hayes got on his skateboard and recorded a version as part of their content strategy.
Tutorial Style Content from Brands
Beauty brands have a unique opportunity to capitalize on TikTok's tutorial-style content. Fenty Beauty has mastered this content type with help from Rihanna herself. Her tutorial showcasing a concealer hack has received over 1 million views and counting.
How to sell products on TikTok
Selling products on TikTok is unique compared to other social media platforms like Instagram and Facebook. These platforms have the advantage of a proven track record of driving sales through their platforms.
On the other hand, TikTok is adding more social commerce features and advertising options to compete for marketing dollars.
Options for selling products on TikTok:
TikTok Creator Marketplace: This self-serve portal makes it easy for brands to find a diverse variety of creators that best aligns with their interests.
TikTok Creator Marketplace API: This API enables access to our first-party marketplace data for creator marketing experts including Captiv8, Influential, and Whalar to provide brands with white-glove services to help manage the entire end-to-end process of creator marketing on TikTok.
Open Application Campaigns: Brands can post campaign briefs to creators across TikTok Creator Marketplace so that they can self-apply and participate.
Branded Content Toggle: This tool allows creators to mark videos and disclose commercial content without disrupting their creative flow.
Customized Instant Page: Brands can create landing pages that load in seconds – 11x faster than standard mobile pages – to let users dive deeper into a brand's message by watching videos or swiping through different content similar to promoting your products and brand on other social media platforms like Instagram and Facebook. It involves creating content that appeals to your fans.
Other options for advertisers to sell products on TikTok include:
In-Feed Ads
Brand Takeover Ads
Top View Ads
Branded Hashtag Ads
Branded Effects Ads
Dynamic Showcase Ads
Find out more about each Ad option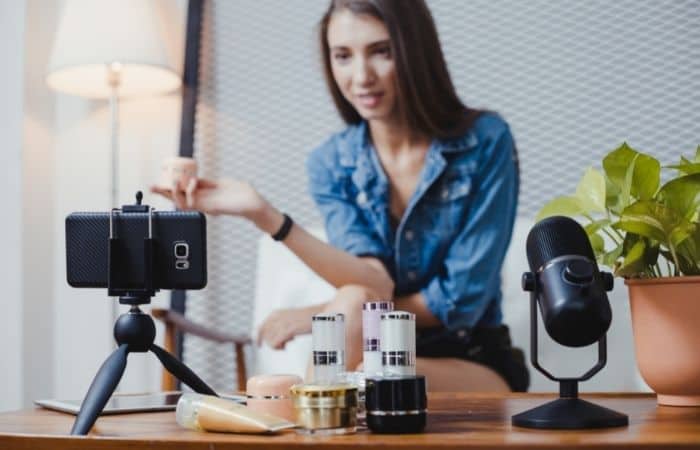 How to engage customers to sell more on TikTok
Now that you know the options to sell products on TikTok, you need to know how to engage your audience to buy more of your products.
Get familiar with what kind of videos your audience is posting and watching. Fans aren't interested in a commercial for your product. They're looking for authenticity, creativity, and a more personal side to your brand.
The platform is extremely interactive so the more you interact with fans by creating or joining challenges or creating inspirational content, the more your target audience will remember what you're promoting and be motivated to make a purchase.
About TikTok Dynamic Showcase Ads
Reach a Highly Engaged Audience
In September of 2021, TikTok released Dynamic Showcase Ads (DSAs) to help eCommerce merchants drive awareness of their products and increase purchase intent.
By connecting your product catalog to the platform's video templates, you can dynamically generate a massive number of personalized product video ads on TikTok.
There are two ways to use Dynamic Product Ads on TikTok:

Prospect to new customers
TikTok makes personalized recommendations from your product catalog to help drive installs, user acquisition, and sales.
Retarget existing customers/leads
TikTok will automatically show ads about relevant products to people who have expressed interest in them on your website or app.
Before getting started: Only available for managed accounts based in launched markets can create Dynamic Showcase Ads.
How TikTok Dynamic Showcase Ads work
Create a catalog on TikTok Ads Manager.
​Upload products to your catalog.

Manually Add: Fill out a form for each product.
Data Feed Schedule: Automatically import your products from an online file.
Upload File: Upload products from a template.

Generate videos for the products in your catalog.
​Integrate events between your catalog and measurement partner or TikTok Pixel.
Publish a campaign using the products in your catalog.
Get In-depth information on each of these steps
How to create successful TikTok Dynamic Showcase Ad (DSA) Campaigns
Just like a plumber needs the right tools, experience, and set up in place to get the best results, the same goes for running Dynamic Showcase Ads on TikTok that convert to sales.
As an eCommerce marketer, the next step of the Ad creation process is where you need to understand what's involved with uploading your products from a data feed schedule. The more you know about this step the better your ads will perform.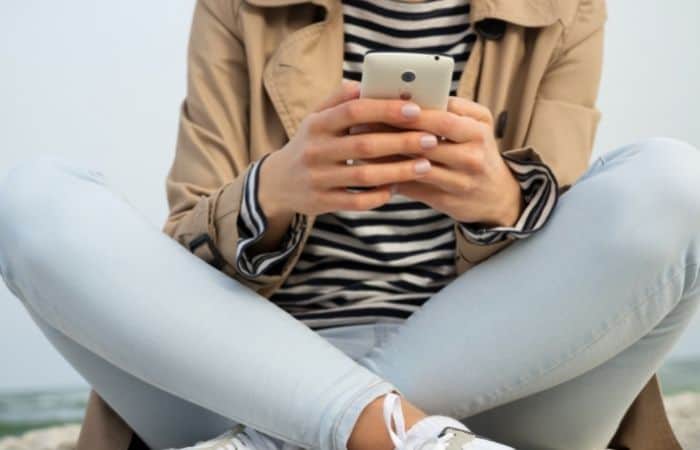 Automatically importing your products from an online file involves generating a product feed for TikTok.

Creating and managing a product feed that increases product ad conversions demands technical expertise in things like:
Integrating various data sources to create a complete feed
Changing product titles and descriptions from how they're written in your catalog to fit TikTok's ad structure
Synchronizing product data changes from your eCommerce catalog to TikTok for up-to-date product prices and other information
Enhance your TikTok Ads with a Product Feed Management Partner
If you do not have the right technical expertise and in-house resources to create and manage high-quality feeds, relying on a product feed management partner might be the best approach.
Highstreet.io platform can help you:
Boost conversions: Creating TikTok ads that attract the right audience can involve integrating multiple data sources into one feed, optimizing your data sources to add missing information, and keeping your product details up-to-date with real-time feed synchronization. Highstreet.io has the technical expertise and platform to transform your product information into a sales tool for all of your marketing channels.
Save time: Your time is an asset that should be used on marketing instead offered management tasks. Our managed service takes care of the day-to-day duties of managing your feeds so you can free up your time and get your work done.
Deliver value: You're under pressure to prove results from investing in marketing tools that help you reach your goals. Our customer support and account management teams deliver value by proactively communicating how to improve your ROI from our solution and address requests quickly to make changes or answer questions that improve your marketing results.

With the right support and partner, you can reach your audience in new creative ways by producing compelling videos that showcase your products, leading to more sales.
Grow your presence on Tiktok alongside your other social media channels. Contact Highstreet.io to strengthen your social media strategy and get started.