When the most fashionable consumers go shopping, they're not always looking at clothing and accessories in isolation. They're thinking in terms of ensembles – whether a jacket will be long enough to match a pair of pants in their wardrobe, or whether some new earrings will complement any of their dresses. For brands, the ensembles that matter most are the applications they've gotten to work in a unified manner, which is what a SaaS integration platform provides.
This is the next major evolution for many companies in their digital transformation. For decades, many brands run their applications on-premises, with all the maintenance and security issues that are entailed. The development of cloud computing changed that, opening up opportunities to reimagine the way they use applications through what's become known as a software-as-a-service (SaaS) model.
Today, most major retailers and brands probably have many SaaS applications in place. This includes software that powers departments such as HR, finance, marketing, and sales.
What is a SaaS integration platform?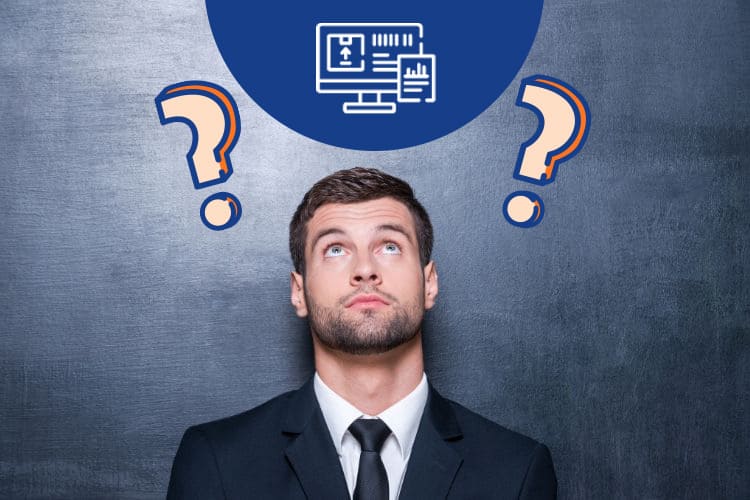 SaaS has brought a host of benefits to organizations, from more predictable costs to faster updates and reduced workloads for IT departments. To maximize the potential of SaaS, however, applications need to be able to connect and share data easily and seamlessly.
SaaS integration platforms were designed to address this issue and mitigate the risk that applications will function as a new form of business silo.
Imagine if your sales and marketing teams were never able to discuss their work with each other, for example. It would probably lead to duplication of effort, errors, and failure to meet the brand's overall business objectives. SaaS applications need to "speak" to each other in much the same way.
While some organizations may look to deploy and manage SaaS integration platforms on their own, working with a SaaS integration partner can allow you to tap into the expertise of a trusted third party to unify applications faster and with greater reliability.
Here are some examples of popular SaaS tools that benefit from integration with other applications:
Salesforce
The concept of a cloud-based customer relationship management (CRM) system was pioneered by Salesforce, and it has continued to innovate with tools such as Salesforce Commerce Cloud. Integrating Salesforce with other platforms ensures you have a holistic view of your customer experience and can better identify your most valuable customers while cutting back on repetitive tasks.
Shopify
Countless merchants depend on Shopify to provide the foundation for their eCommerce business. However, connecting Shopify to other applications allows for greater order processing and inventory management. Integrating Shopify with a CRM, ERP or other platforms can also reduce the manual re-entry of data from one system to another.
Magento
Sometimes known as Adobe Commerce, Magento allows you to build multi-channel experiences for both consumers and B2B customers. Integrating Magento with the rest of your SaaS tools will keep team members in other lines of business on the same page as you're developing your growth strategy.
5 things to look for in a SaaS integration partner
When you're sourcing the right company to assist with integrating your SaaS applications, make sure to consider:
1. Relationship ecosystem
A good integration partner will not only have familiarity with a variety of SaaS vendors but have experience in working with them directly. This could include access to subject matter experts and other resources that will save you time and money.
2. Workflow expertise
Theoretically, almost any SaaS app could be connected, but it's the flow of data across particular platforms that matter to your business. In a retail environment, for example, the ability to ensure customer data is used consistently across e-commerce platforms and marketing automation systems will help avoid mistakes and strengthen opportunities to personalize experiences.
3. Customer testimonials and case studies
A proven track record is critical in any investment decision, but especially so in application integration. You're not simply asking someone to deploy or upgrade new technology. You're asking them to orchestrate your business process to improve overall performance. Look for what other clients have said about the prospective integration partner's ability to deliver on time while meeting or exceeding expectations.
4. Pre-built integrations
Sometimes weaving SaaS applications together doesn't have to happen from scratch. A partner may be able to offer you pre-built integrations that require little coding and are based upon common connections across SaaS applications.
5. A vision that includes scaling
Even if you integrate your existing SaaS tools, you'll likely add more in the future. Ask about how your integration partner can create a roadmap to simplify the process of building a rich technology stack that you'll need to stay competitive and agile.
How to develop an effective SaaS integration partnership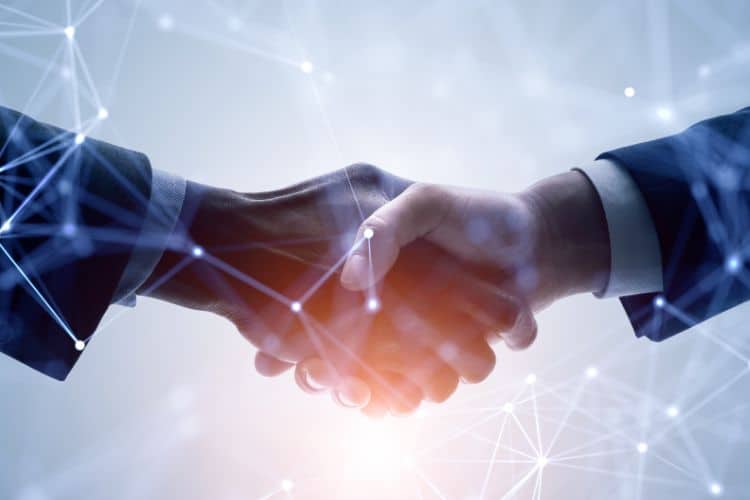 You might have different goals for each of the SaaS tools you've deployed – some might have been intended to extend your reach within your target market, for instance, while others were about driving more business within your existing base. The objectives for integrating these tools will be a little different, but will still tie to bottom-line benefits such as:
Accurate and updated inventories
Customers are shopping with you in "real-time," and the information about the stock you have on hand should be real-time too. That's only possible by integrating omnichannel SaaS inventory systems and ERP systems. This allows you to synchronize multiple sources of inventory data across digital marketing channels and marketplaces and give customers confidence when they're browsing for potential purchases.
Flexible views of business data
You need to show compelling content about your product catalog to consumers via digital marketing channels on the front end. On the back end, you need to be able to drill down into data about pricing and inventory to make strategic business decisions about products you're selling via online marketplaces. You get that kind of dynamic capability by integrating myriad SaaS product information management (PIM) solutions.
Enhanced efficiency across your ecosystem
The complexity involved in quickly integrating retail content with eCommerce websites can eat up valuable time your IT department could be spending in other areas of the business. Better to ask your integration partner to take the lead on synchronizing your PIMs and eCommerce solutions based on the business rules that align with your brand's unique strategy.
SaaS integration is inevitable, but it doesn't have to be a chore. Contact Highstreet.io to learn how we help leading fashion brands bring their applications together for greater success.