Less than two years ago, scaling e-commerce capabilities represented a growth opportunity for fashion brands and other retailers. Today, it's critical to their long-term survival.
Even as economies gradually reopen and COVID-19 is contained, the pandemic forced a shift to digital channels — and consumer shopping habits — that is here to stay.
In their 2021 Evolution of Stores report, for example, market researcher Retail Economics and legal firm Eversheds Sutherland found online sales of clothing rocketed by £2.7 billion over the past year in Europe alone. While e-commerce was originally forecast to overtake in-store purchases by 2025, the research suggested it could happen as early as next year.
The explosion in e-commerce activity is not confined to local customers, either. In a study of cross-border shopping activity based on a survey of 22,000 consumers in 11 countries 68% of consumers made e-commerce purchases outside of their home country in 2020. Total cross-border eCommerce is up 74% year-on-year from data reported in the first four months of 2021, which suggests buying behaviors that began amid the pandemic will continue.
Increased demand should be cause for optimism, but many fashion retailers are struggling to meet it and are pulling back instead. When consulting firm McKinsey and The Business of Fashion asked how brands are predicting what they'll need to stock, 61% said they are planning to reduce the number of SKUs.
Salesforce Commerce Cloud Platform To Accelerate B2C Online Retail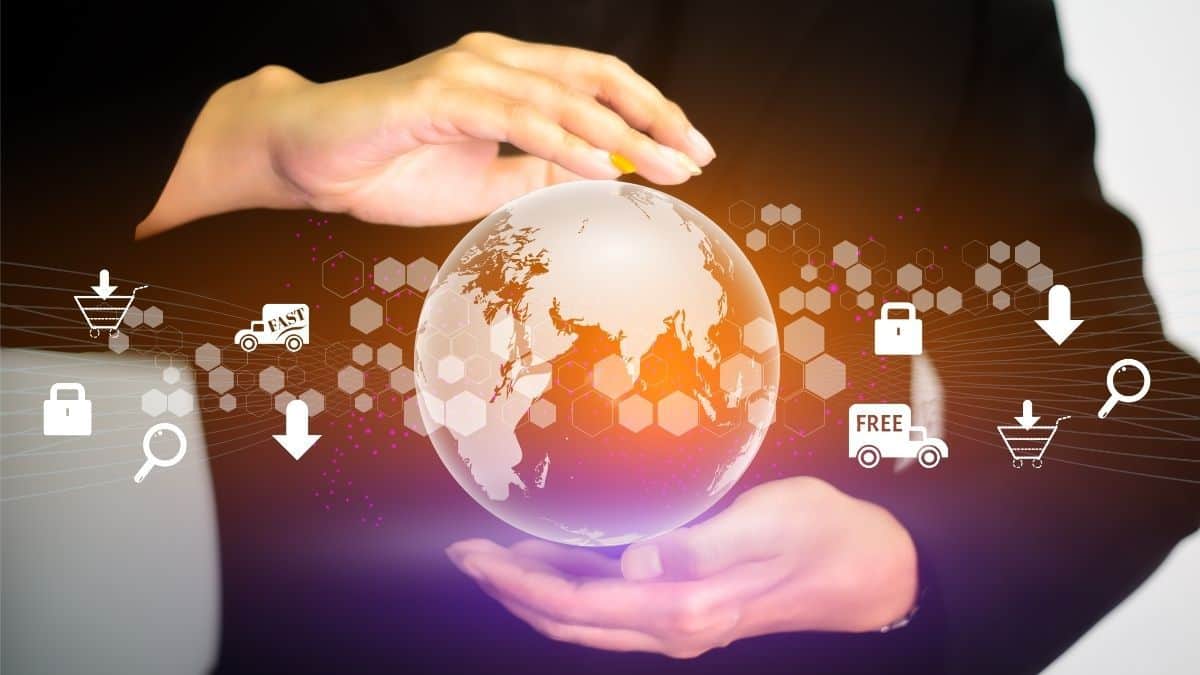 A more viable strategy to expand sales worldwide is readily available through Salesforce Commerce Cloud — as long as brands have the plan to address the integration of their sales and marketing channels.
Much like its other products, Salesforce runs Commerce Cloud on a software-as-a-service (SaaS) basis, using technology it gained through the acquisition of Demandware in 2016.
With marquee brands such as Marks & Spencer and L'Oréal and Coca-Cola, Salesforce Commerce Cloud has a proven track record in helping unify buying experiences across websites, social channels, and mobile apps. Continuous updates also make Salesforce Commerce Cloud a way for retailers to stay on top of improvements they'll need to add to their e-commerce capabilities.
That said, deploying Salesforce Commerce Cloud is not without its challenges, particularly for larger or more complex brands with international ambitions.
A major fashion retailer might need to be able to offer products in 25 different markets. That means taking the time and effort necessary to export rich product data sets to the appropriate channels. The information involved could range from:
Images
Descriptions
Categories
Pricing
Some products may also have very different taxonomies to map onto various channels, all of which have to be gathered from disparate sources and then merged to create a product record. All of this can take substantial time away from other activities that could help enhance operations or grow revenue.
Creating product records for Salesforce Commerce Cloud can also mean tailoring them based on business rules. Some products might be subject to frequent inventory refreshes (if they're popular items, for example), while other catalog data might remain consistent for longer periods.
Product records will also be affected by sales and marketing tactics aimed at bringing value to the business, such as promotions or special sales. Any failure to keep this kind of data accurate could have a devastating effect on the customer experience and as a result the bottom line.
Salesforce has provided REST APIs for B2C Commerce services for many years through its Open Commerce API (OCAPI). However, the significant GET operations that would be involved could jeopardize the performance of the platform.
Traditional And Dynamic Ways To Approach Salesforce Commerce Cloud Integration
This is where many brands look to trusted partners to provide Salesforce Commerce Cloud integration services.
The most traditional approach would involve developing a Salesforce Commerce Cloud cartridge to programmatically compute objects. These could include master catalogs, storefronts, price books, inventory, promotions, and more. These would be streamed out as an XML, CSV, or JSON feed. The trade-off with this strategy is the potential lack of flexibility in content formats and exported content, as well as the need to create new fields to extend the cartridge software as business needs change. It can also be a CPU-intensive process.
A more dynamic web services-based approach would involve using OCAPI or other custom-developed and product-oriented APIs to have client applications retrieve individual product data. This would only work for delta operations such as infrequent OCAPI calls. Commerce Cloud also lacks the notifications that would allow for delta feeds. Full feed exports, meanwhile, are generally discouraged based on the computational strain they could cause.
A More Efficient Way To Successfully Integrate With Salesforce Commerce Cloud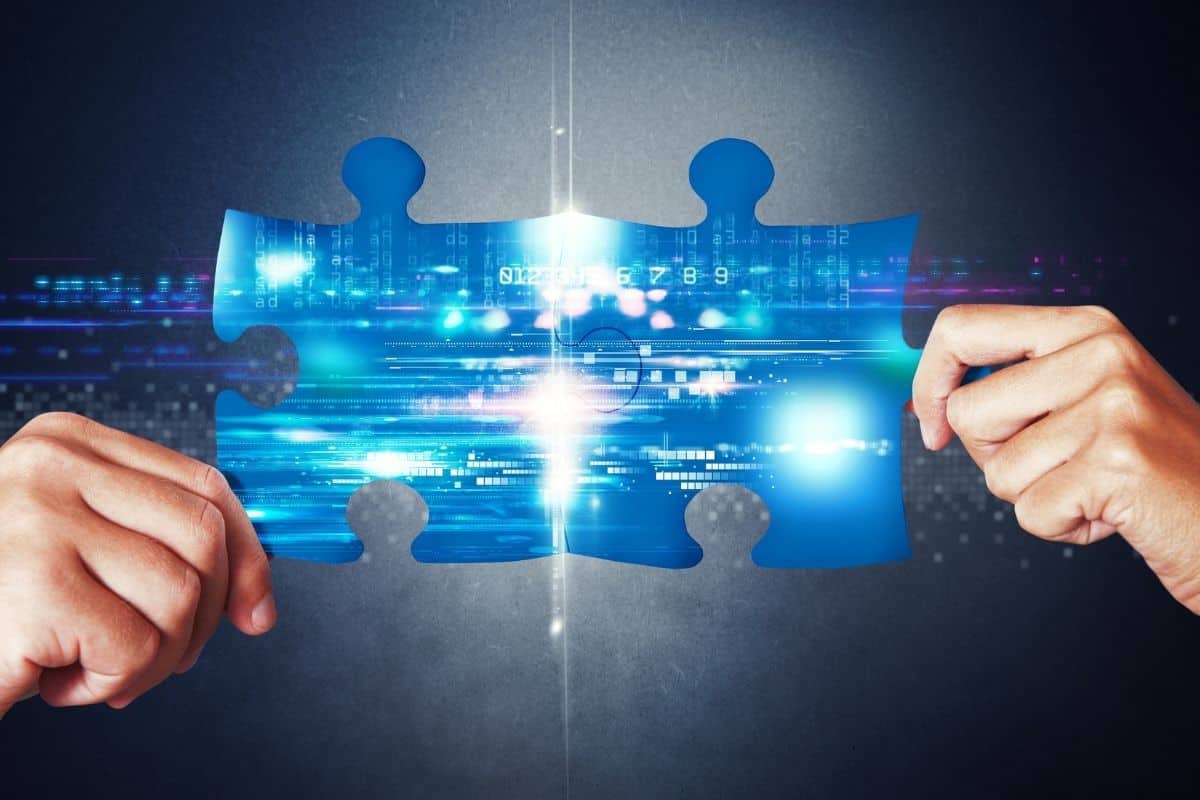 Fortunately, there's a third option to integrate sales and marketing channels with Salesforce Commerce Cloud that will strike the right balance between a brand's business needs and reconciling any legacy IT challenges. Rather than installing cartridges, for example, Highstreet has been able to offer a feed-less integration with Commerce Cloud by sharing only selected raw catalog data through FTP, SFT, or FTPS. This can be done by configuring an Export File Job on SFCC towards an SFCC internal folder or a Highstreet.io configured FTP/STP/FTPS folder.
Once parsed, the master catalog object provides the flexibility that brands using Salesforce Commerce Cloud need. This includes supporting business rules around which products are being disabled and which are live based on customer demand. Any changes — such as inventory updates, new products, or product removals —will be automatically synchronized.
Some of the other benefits of this more efficient approach include:
Providing an association between products on the website vs master catalog objects
Carrying price lists for each supported country in which a brand operates via e-commerce.
Offering full visibility into inventory, either based on a specific warehouse or at a country level. This meant not having to cut back on SKUs based on fears of overstocking.
Fostering true omnichannel e-commerce by exporting SEO-oriented URLs directly from Salesforce Commerce Cloud to wherever a brand's customers are.
Conclusion
In theory, e-commerce should allow a brand to sell to anything in the world. In practice, it's easy for small details to get in the way of ensuring customers can buy in the most seamless manner possible. The efficient approach to Salesforce Commerce Cloud integration recognizes that even if you're selling in multiple countries where people speak the same language, for example, the currencies may be entirely different. That means being able to refresh price books as often as business demands will not only meet customer expectations but give the brand greater agility during critical buying seasons like Black Friday.
Frequent inventory updates, meanwhile, make the efficient approach ideal to integrate Salesforce Commerce Cloud with marketplaces that could propel a brand to the next level of growth by an order of magnitude.
Speed and agility will ultimately be the defining traits of brands that sustain a competitive advantage in an increasingly digital economy.
Having worked with more than 50 companies across Canada to integrate their sales and marketing channels with Salesforce Commerce Cloud, we're excited to help even more organizations capitalize on the growth opportunity ahead of them. Reach out to our team and get started