Offering eCommerce on your site is sort of like hosting a party in your home, filled with people you know and some guests you welcome in for the first time.
Extending your eCommerce capabilities through marketplace integration, on the other hand, is like attending a high society gala, where you have the chance to significantly expand your social circle with a vast number of new connections.
A more obvious analogy is a retailer that not only sets up standalone stores but opens up additional locations within major shopping centers.
Much like being present on social media platforms and search engines, multi-marketplace integration has proven key to success as an omnichannel retailer.
Why Online Marketplaces are a Growth Driver for Omnichannel Retailers
According to a survey conducted by PYMTS, for example, 61% of online merchants say they have increased their marketplace usage in the last year. This isn't limited to a single third-party store such as Amazon, either. The research showed that 42% of retailers sell through four or more marketplaces.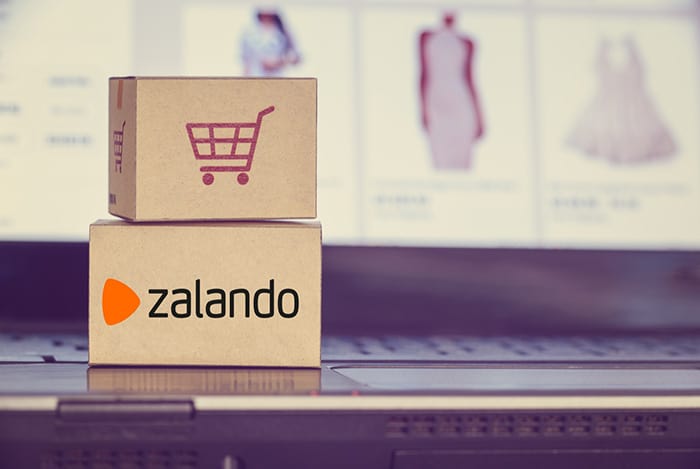 The traditional drawback of listing products on sites such as Mango, Lamoda, Zalando, and others has been the cost and effort onboarding required.
Some of the potential bottlenecks have included:
Difficulty managing inventory and orders across multiple marketplaces at once
Managing customer relationships across more than one third-party store
Lack of consistent branding and messaging from one store to another
Difficulty controlling pricing, logistics, and custom interactions
What is eCommerce Marketplace Integration?
The rise of eCommerce marketplace integration services is providing online retailers a way to transcend these issues by unifying data from multiple sources.
By using an application programming interface (API) for example, marketplace integration tools can act as a two-way link that connects a single selling platform to many different third-party stores at once.
This includes connecting to inventory, mapping product uploads to their proper category, transferring data, syncing across channels, and fulfilling orders in real-time.
Once eCommerce marketplace integration has been deployed, you can syndicate your product listings and catalogs to multiple online marketplaces.
Also, you can more easily track and manage orders, keep stock of inventory, and spend more time focusing on nurturing customer relationships.
How eCommerce Marketplace Integration Services Work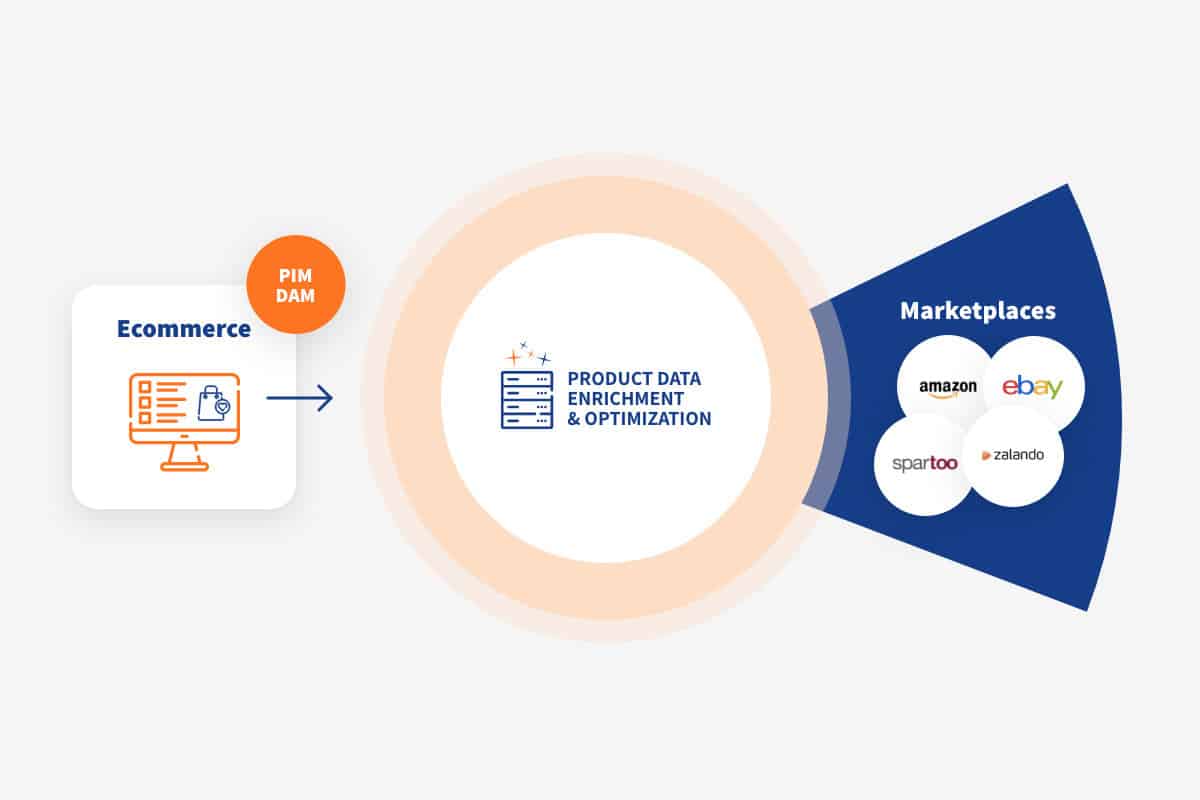 Your goal with marketplace integration should be to reach a point of "agnostic eCommerce." In other words, you want to be focused on simply driving sales, without having to worry about which marketplace your orders are coming from.
Achieving this without putting undue burdens on developers means working with an expert eCommerce marketplace service partner that can identify the best approach.
These can vary depending on the retailer but include:
Complete and thorough object specifications
While customer activity might look different from one third-party store to another, there might be common use cases in terms of what's required to support taxation, returns, refunds, and partial orders.
Choose the order schemas that apply to the majority of your orders to simplify the integration process.
Extensible object specifications
Even in a well-run eCommerce operation, anomalies or exceptions to the rule will occasionally come up.
Talk to your marketplace integration provider about how they can handle custom properties, such as pairs of names and values, or other unforeseen data requirements.
Acceptable actions
The more you can automate eCommerce processes, the more streamlined your company is and the greater the potential for increased sales.
By specifying a list of what actions the integration tool can take depending on the API response and payloads, you'll have greater confidence in the status of your orders.
Configurable process sequences
Talk to your partner about the way you'll handle pre-accepted orders, or when orders are postponed after an inventory check.
Doing so will offer greater consistency in the customer experience you deliver, no matter what marketplace they're using to shop for your products.
Escape routes
What if none of the above tactics work? The best market integration service providers know that sometimes it's necessary to leverage specific fields in the order schema.
This is a way of programmatically determining which marketplace is being used and allowing orders to be processed smoothly.
Master the art of eCommerce Order Management across third-party stores
Highstreet.io has a proven track record of helping leading fashion and luxury brands propel their online sales by expanding into the world's most popular online marketplaces. While eCommerce order management can be relatively simple when order volumes are small, successful brands have learned they need to have visibility into control at every stage of the process. This includes the moment a purchase has been made, identifying fulfillment locations, shipping, and handling returns.
Highstreet.io's solution offers the ability to scale order management in third-party marketplaces through direct integrations. That not only means keeping up with orders as they come in but streamlining returns and analyzing performance. This can fuel growth across multiple countries.
Discover a unique approach to Marketplace Integration to help you generate more profit, and increase your eCommerce sales. Reach out to us to get started.