In 2022 it's no longer a given that consumers will visit your website to purchase a product. The world of social commerce has exploded around the globe and it's time to reach buyers where they spend most of their time online, social media.
27% of global Internet users rely on social media to help them discover new products to purchase and 44% of users will purchase after discovering a product through social platforms.
Social media commerce is one of the most important recent innovations in eCommerce history.
People have promoted products on social channels for years, but that's not what social commerce is all about. This approach takes product marketing even further by allowing consumers to purchase items directly on their social media platform of choice.
A new report projected that social meida commerce will grow three times faster than traditional eCommerce, which means revenue could grow from $492 billion in 2021 worldwide to $1.2 trillion by 2025. This report makes it clear that every business owner involved in eCommerce needs to take this new trend seriously.
Let's explore the basics of social media commerce, how it works, the popular social platforms that enable it, and the changes needed to provide these platforms with well-optimized product data feeds.
What is Social Commerce?
Social commerce is an eCommerce strategy that refers specifically to social media platforms. It allows consumers to directly purchase products without leaving the app or website. The term can also apply to situations where the consumer is sent directly to a checkout page on the eCommerce website.
China and Russia are leading the charge with this social strategy, where 51.5% and 49.5% of social media users have made a social commerce purchase. The rest of the world is still catching up to them but has already shown that these types of users are more than willing to make purchases directly on social media platforms.
How Does Social Commerce Work?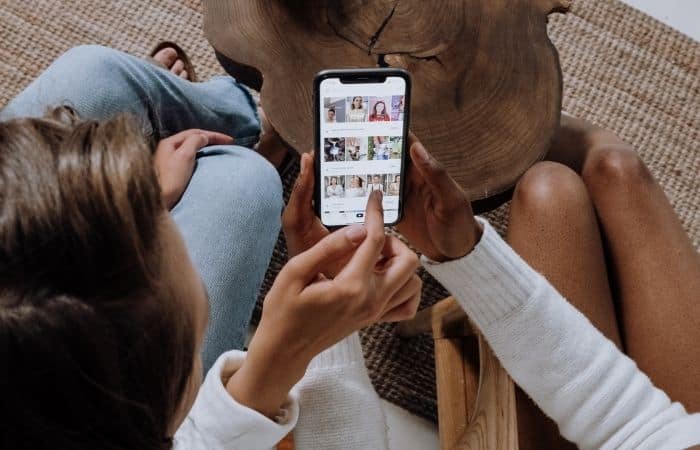 Every platform implements social commerce slightly differently so the purchase process meshes well with the rest of the platform.
Below is a summary of how each social media platform has implemented social commerce, along with a few  examples to illustrate the process.
Facebook
Facebook Shops first launched in 2020 to allow businesses to set up their shops directly on their platform. It was marketed as a way to help small and medium-sized businesses during the pandemic but has since grown into a large ecosystem that's suitable for businesses of all sizes.
As one of the largest social commerce brands, Facebook continues to explore new ways to promote commerce on its platform. Facebook Marketplace quickly replaced other alternatives for peer-to-peer sales and Facebook Shops aims to capitalize on Marketplace's success by bringing businesses directly onto the platform.
Facebook Shops can be linked to Facebook Live Video, Facebook Ads, and Instagram Stories. This creates a user experience that exists entirely on Facebook, from when a consumer finds your product to when they become a customer.
Instagram
Instagram, the platform of choice for many influencer marketers, lends itself perfectly to social commerce. Instagram Checkout was one of the first social media solutions to integrate with traditional eCommerce platforms.
In 2020, Instagram made the controversial move of putting the 'shop' button front and center on the home page. It remains there today and allows users to dive right into shopping for the products being promoted by the accounts that they follow.
Brands with visually appealing products, such as fashion and travel, can showcase their products and receive real-world feedback from potential customers. Both paid promotion and organic posts put your products directly in front of your target audience. Which products are they reacting to?
Fashion brand CLUSE has leveraged its entire social feed to become an avenue for showcasing its products in a visually appealing way. Any customers who visit their profile are immediately treated to a beautiful grid that functions as a storefront, with most posts presenting an opportunity to directly purchase the highlighted products.
Additionally, this method provides social proof that other fashion aficionados like specific products, which often encourages users to make a purchase rather than wait.
Snapchat
Snapchat officially added support for social commerce at the beginning of 2022. This feature directly facilitates companies that wish to direct traffic to product pages or even a direct link to a checkout page. Any content that you produce can potentially turn into a social commerce purchase.
This platform is particularly popular with consumers between 18 and 29 years old, a demographic that represents 65% of its user base. Brands with products that appeal to a younger audience will greatly benefit from building relationships with these consumers by creating short, yet engaging, Snaps that ultimately lead to increased revenue.
Snapchat has its eyes on augmented reality (AR) to fully dive into the world of social commerce. It will likely present a new challenge for a product data feed, so brands will need to start exploring how their products can be showcased with AR.
Related: Discover how to create Snapchat product feeds.
Pinterest
Pinterest allows you to add shopping links using the platform's Instagram Stories-like Pins format to link images directly to the product page on your own Pinterest profile by using data feeds.
Pinterest is ideal for visually appealing brands, much like Instagram, but the focus of the platform is to build boards often focused on products to buy. While Pinterest may not have the biggest user base out there, Pinterest users have the third-highest average order value – they're ready to spend money.
Every business looking for a new channel should explore how selling on Pinterest can bring in loyal customers that are already primed to buy. Success on Pinterest relies on having expertly-crafted boards that have been organized by interest or product category. Posts should contain Product Pins that direct users to make a purchase. Those posts can be directly promoted within Pinterest to attract new users that are dying to become customers.
TikTok
As the newest social media platform to gain widespread popularity, TikTok has quickly become known for one simple catchphrase: Tiktok made me buy it.
TikTok's latest partnership with Shopify simplifies the social commerce experience. As a merchant, you can now add a shopping tab to your profile and product links on any post to start selling on TikTok. Additionally, many TikTok influencers continue to leverage popular link tools to boost visibility for sponsored products, merchandise, and other promotional activities.
All of these trends combined bring TikTok into the social commerce game by allowing businesses to directly link to their stores and products.
YouTube
This unstoppable video hosting platform officially embraced social commerce near the end of 2021 when it launched its beta for its new social commerce feature. This feature allows content creators to integrate the shopping experience directly into videos through a "view products" tab.
Considering that 82% of all social network users are likely to spend time on YouTube, it's well worth investing in adding links to relevant products in the description or embedded in the video as a card as well.
By leveraging YouTube, your can use your content or partner with YouTubers to create long-lasting videos and video ads for users to continually discover, become interested in, and directly make a purchase. Maximize this benefit by showcasing your authority in your industry by producing content that educates users about what they need to know to become your customer.
Benefits of Social Commerce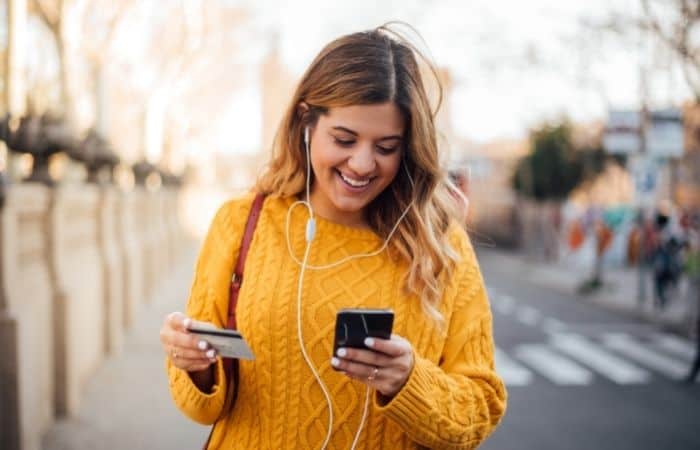 Three core benefits are enticing brands across all industries:

Reach consumers where they are
Social media may have begun as a way to interact with other people, but it's long since grown beyond simply socializing. Now, social networks are a discovery engine for brands. Your business can reach customers directly where they are and convert them into customers all on the same platform.
Craft a frictionless checkout experience
Every single step in an eCommerce journey needs to be scrutinized since each step is an opportunity for a customer to decide it's not worth it. Social commerce keeps the customer where they want to be, or directs them to a specifically designed checkout page. Fewer steps mean fewer chances to exit the funnel.
Ride the new eCommerce wave: The COVID-19 pandemic catalyzed a new eCommerce boom around the world, largely due to the rise of social commerce. Updating your product data feeds to work with new social commerce channels is essential to stay up to date with this new way that consumers want to buy products.
Achieving these outcomes often requires integrating the right data feeds so that every product is correctly listed and contains up-to-date information.
How a Social Commerce Data Feed Management Software Can Help
The rise of Social Media Commerce might be exciting, but it also means eCommerce websites need to update their operations to cater to these new channels.
Your business needs entirely new dedicated data feeds for each social commerce platform to meet the platform's specific requirements. Having high-quality and well-optimized data feeds provides social platforms with everything they need to effectively sell your products.
Highstreet.io data feed management software empowers you with the ability to:
Use every social network
Customize product data feeds to accommodate the unique requirements of each social media
Ensure listing accuracy
Manage your inventory status and price changes to ensure you aren't promoting a sold-out product or displaying an out-of-date price
Always be informed
Monitor performance throughout your online presence thanks to our integration with your preferred analytics system
The Highstreet.io team provides you with expert support to overcome any technical issues and ensures that you're ready to succeed in your social commerce strategy. Explore new ways to reach more customers on Social Media with Highsteet.io