When you're visiting a new city for the first time and want to find the best restaurants, galleries, and shops, experienced travelers know what to do: ask a local.
As long-time residents, the locals have learned how to spot amenities and attractions that reflect a city's unique culture, which makes them experts in recommending products and experiences others will appreciate. Local online marketing that resonates with these tastemakers is a powerful way to help global brands deepen customer loyalty and accelerate their growth.
As Vogue Business reported, some of the luxury world's best-known fashion houses have used everything from pop-up shops to limited-edition merchandise to cater to local interests. Others have set up permanent physical locations that reposition their brands from mass-market merchants to an integral part of specific neighborhoods.
This builds upon a long tradition of local advertising that connects with discerning consumers through their language, their sports teams, or cultural celebrations.
The Case For Selling Products Locally
Local online marketing and selling products locally became an even greater priority in 2020, when lockdowns amid the early COVID-19 outbreak restricted many consumers from shopping with brands nearby.
At the time, research from consulting firm Accenture found that 56% of consumers were shopping in neighborhood stores. The overwhelming majority (79%) said they were planning to continue this behavior in the long term.
The increased reports of floods, forest fires, and other impacts of global warming are also influencing shoppers' decision-making. Data from Meta, which owns Facebook and Instagram found that "sustainable fashion" is nearly 12 times more likely to be discussed on Instagram than any other topic.
As shopping locally becomes the norm, global brands may need to combine their marketing activities with changes in where they source materials and how they manufacture goods to align with their customers' values. This will not be without its challenges, but with the right strategy, it opens the door for deeper, more personalized relationships.
Local Online Advertising: Challenges And Strategies To Consider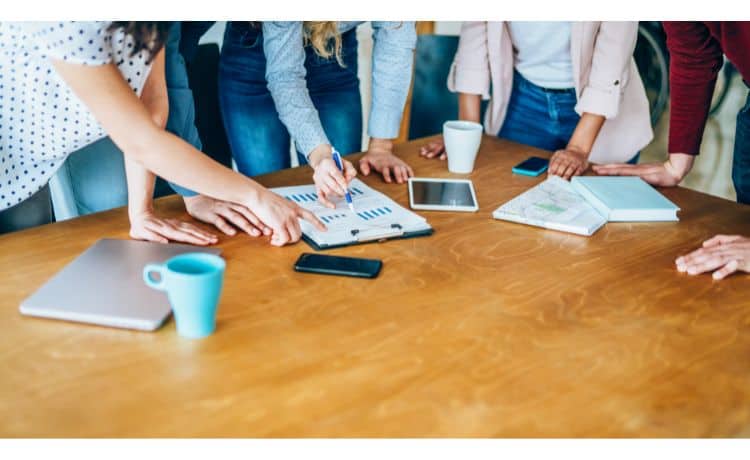 Global brands that use local advertising need to market themselves to consumers in specific locales in a way that's both authentic and credible. In other words, the ads they create or tactics they use need to demonstrate a genuine knowledge of, and interest in, the characteristics of specific communities.
If you're ready to begin selling products locally, keep the following principles in mind:
1. Being present everywhere in the omnichannel journey
A 2022 survey of consumers found that 75% of people who use their mobile phone to make a local search end up visiting a store within 24 hours. For the quarter who choose to shop locally online, the customer journey needs to be just as simple. That means making it easy to find products on digital storefronts and displaying them with local pricing and currency information.
Remember that customers may also turn to brands with a local presence when browsing on social media or other channels. The path to purchase should always be as smooth as possible.
2. Ensuring every local brand promise is kept
If local advertising for a limited-edition product drives interest among niche clientele, they will have expectations that product inventories are accurate and up to date long before they walk through the door. The same research found that 58% of consumers who found incorrect information on a brand's website would leave and not give them a second chance.
This is why smart global brands use local inventory ad campaigns. By showcasing products that appeal to them – and are ready to be picked up or shipped – they can have confidence they're delivering a positive customer experience. This, in turn, means customers will have good things to say about a brand to their friends, family, and visitors. Another study showed that nearly 80% of local businesses believe their reputation is their greatest differentiator.
3. Reinforcing local inventory ads with brand visibility
Local online marketing works best when it resonates with the lived experience of its target audience. Beyond the pop-up shops and other examples mentioned above, there are plenty of local advertising opportunities global brands could pursue. These include:
Creating products or merchandise tie-ins that connect with a locale's history or heritage, such as images that include an element from a national flag, an iconic building, or local cuisine.
Sponsoring a local charitable initiative, such as a food bank, that speaks to a locale's unique needs
Collaborating with local suppliers or artisans to boost the fortunes of an entire community
Develop ads featuring the stories of local people that reflect their aspirations and milestones
When this is done well, brands can make a positive impression on consumers – one which can be reinforced by the local inventory ads they see later.
Next steps: Working with an experienced Local Online Marketing Partner
The way forward will have brands taking a two-pronged approach: marketing to the world at large but also honing on local communities that represent significant sources of potential growth. It may require rethinking how marketing budgets are allocated, the advertising content that is created, and even the people they hire.
In such a fast-changing industry, we believe innovation is the key to success. That's why you should consider incorporating the right technology into the process.
An effective product feed management solution, for example, ensures customers are never disappointed. That's because this technology allows you to organize all your product data in one place while running local inventory ads that cover a broader range of items within a specific radius.
Reach out to us for a consultation with our product feed management experts to get started.