Over the past decade, Comparison Shopping Engines have sprung up everywhere making it easy for shoppers to view a range of products from countless retailers all on one site.
CSEs provide potential customers with pricing details of similar products, helping them in their purchasing decision.
Shoppers can evaluate multiple products at the same time, something that retailers must take advantage of to expand their brand's reach and get more traffic and sales.
There are some great resources out there, where merchants can evaluate which Comparison Shopping Engines are better to list on in the US. But the European scene is a little more fragmented.
Here are some of the best comparison shopping engines in the European market to consider when looking to expand your product's reach and get more shoppers.
Le Guide Group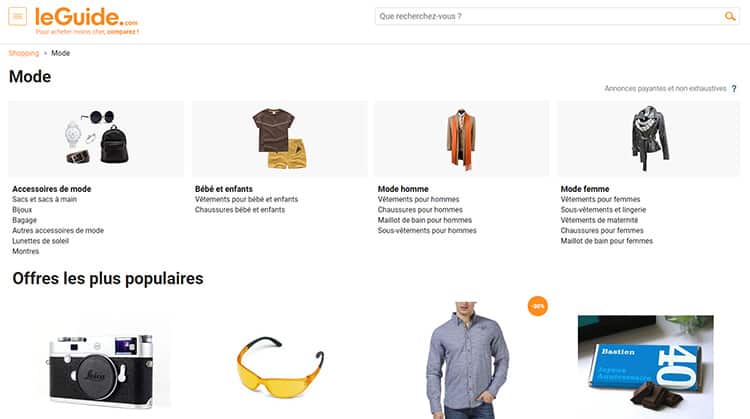 Le Guide Group attracts a large amount of traffic across 14 countries in Europe through its vast network of sites that include: Le guide, Ciao, Dooyoo, Pricesavvy, Choozen, and Pikengo. One thing that sets Le Guide apart from other comparison shopping engines, is their ability to offer a free listing option on some of their sites in addition to the usual CPC or CPA charge for listing on others.
CPC rate card
Pricerunner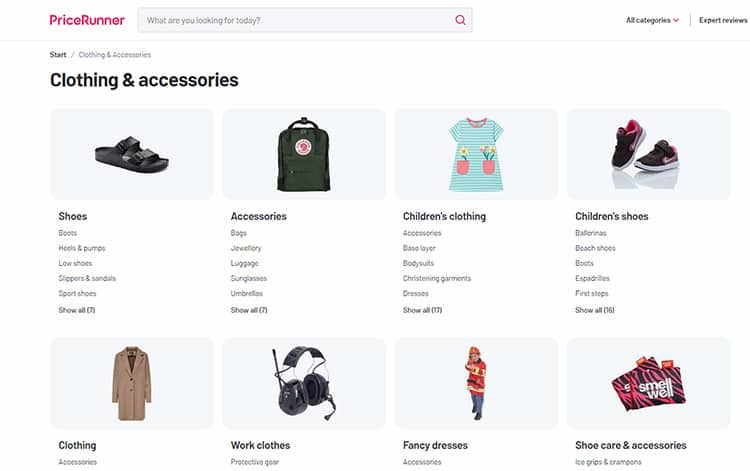 PriceRunner is the #1 shopping comparison site in the UK, Sweden, and Denmark and a leading site in France, Germany, and Austria. It provides access to a hand-picked partner network of quality sites that reaches millions of active shoppers across Europe each month. Listings are paid for on a CPC basis, at a fixed rate for some categories like electronics and appliances, and with a bidding model for other categories like toys and clothing. PriceRunner is known for driving high-quality traffic that converts well and their account management team works closely with retailers to optimize their activity and drive the best possible ROI.
CPC
Shopalike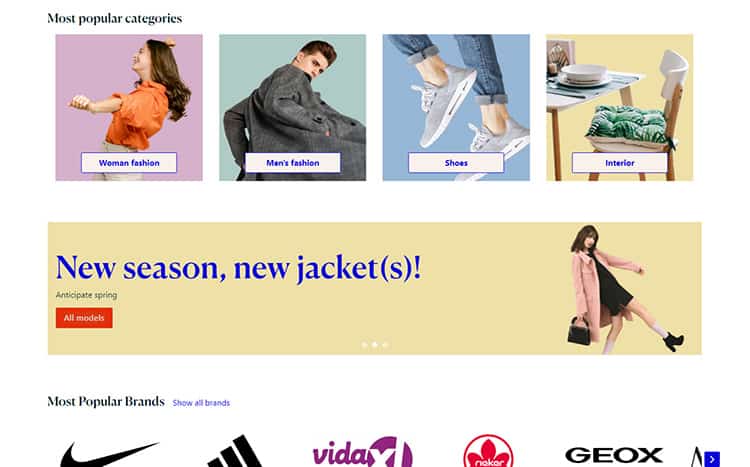 From its beginnings in Germany, the Shopalike network has spread to cover a large part of continental Europe with sites in the following countries: Germany (LadenZeile.de), Portugal, Spain, Italy, France, Belgium, Netherlands, Denmark, Sweden, Finland, Poland, Slovakia, Czech Republic, Hungary and Turkey (Shoppala.com). Rather than focusing only on price comparison, Shopalike's goal is to improve customer experience by providing an easy way for its users to find what they are looking for through the effective categorization of listed products.
CPC
Idealo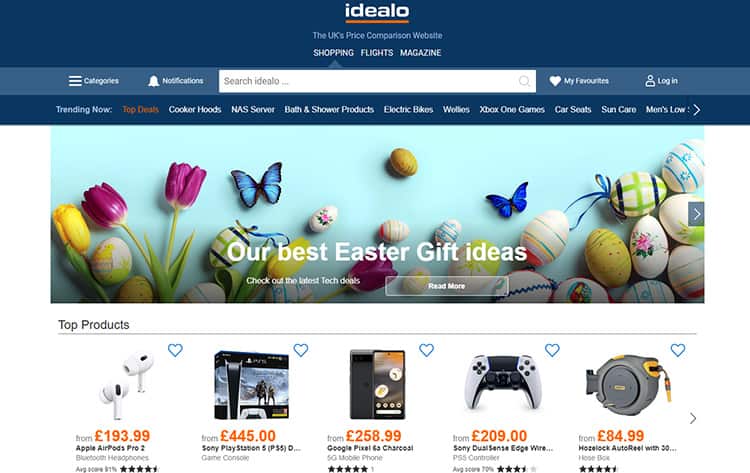 One of the most frequented comparison shopping sites in Germany, Idealo also has local language websites in the UK, France, Italy, Spain, Austria, and Poland. CPC rates are fixed but can be reduced by including an Idealo badge on your site.
CPC
Kelkoo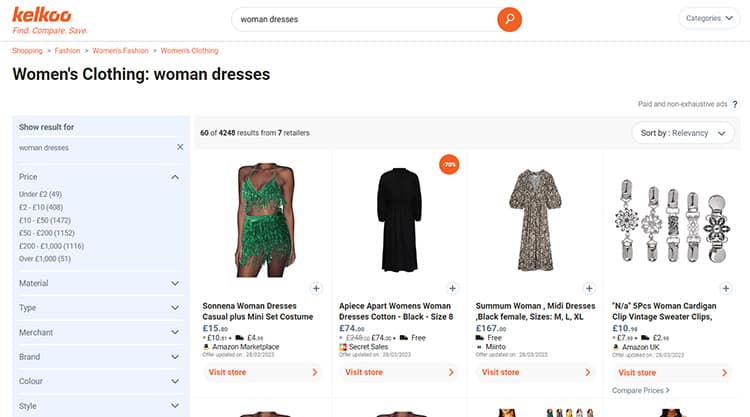 Kelkoo has a well-established network of sites that span the following European countries: the UK, Belgium, Denmark, Germany, Spain, France, Italy, The Netherlands, Norway, Sweden, and Russia. Kelkoo also allows merchants to bid for a CPC higher than the category minimum to improve the visibility of products.
CPC

Shopmania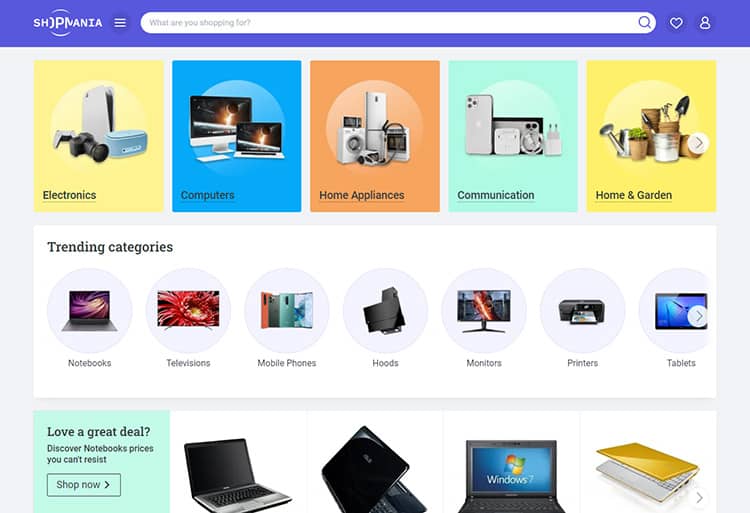 Covering 21 European countries as well as the U.S., Brazil, India, and Russia (among other non-European countries), Shopmania has one of the largest geographic reaches of any of the shopping comparison networks. Shopmania also allows merchants to bid higher than the minimum category CPC to increase product visibility.
CPC Rate Card (UK)
Trovaprezzi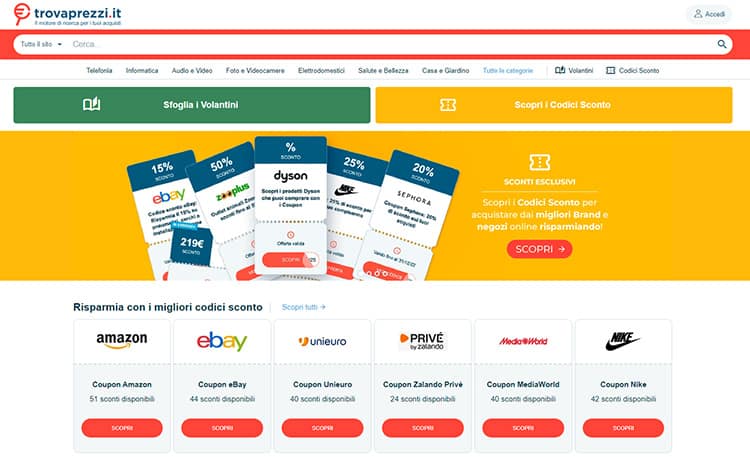 One of the most popular comparison sites in Italy, Trovaprezzi (loosely translated to "price finder") is part of the Shoppydoo network that includes sites in Spain and Italy (Shoppydoo. it and Shoppydoo.es).
CPC
Twenga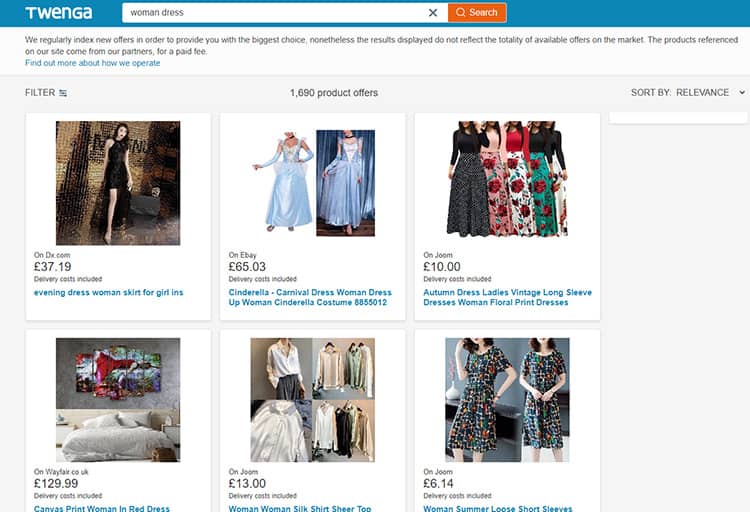 Twenga is another of Europe's most visited price comparison sites. Claiming to have the biggest choice of products online, Twenga is present in 15 countries including Germany, Spain, Italy, Netherlands, Poland, the UK, and France. Twenga is one of the few CSEs that has fixed CPC rates that while varying by category, don't allow merchants to bid higher.
CPC Rate Card (UK)
Looking to better promote your products across major Comparison Shopping engines? Contact Highstreet.io to set up a call. Learn how we can help you maximize your shopping feed performance for improved product listings to expand your sales across Europe.