If 2020 was the year fashion and other retailers struggled through massive disruption to keep their operations going, 2021 was the year the industry charted a more strategic course using online digital advertising to promote their eCommerce offerings through digital channels.
In a report released this past November, for example, market research firm eMarker described retail media as advertising's "third wave."
Whereas in other words, search engine marketing defined the early days of eCommerce, followed by marketing via social media platforms, many retailers spent the past year advertising through websites, apps, displays and videos more than ever before.
Overall, eMarketer estimated retail media ad spending to have reached $31.49 billion in 2021, an increase of more than 50% over 2020.
Here are some of the marketing and digital advertising trends we've learned over the past 12 months:
1. Success Means Getting Ahead Of The Third-Party Cookie's Crumble
Google's intention to end the use of third-party data via cookies unleashed widespread fears of how marketers could shift their tactics and remain connected to their target audiences.
While the company recently announced a new system, Topics, that will allow web advertisers to target broad categories of users, retailers and other brands have learned their lesson. Being dependent on the search giant is unlikely to be a good long-term plan.
As Deloitte noted in a report called "Meeting Customers In A Cookieless World," 61% of high-growth companies are shifting to a first-party data strategy, while only 40% of negative-growth companies say the same. The key tactics to harness first-party data include delivering personalized content via dynamic creative optimization and using data to serve programmatic ads.
Regardless of what Google does with Topics, brands developing their advertising strategies will likely seek greater control over their digital destiny from here on.
2. The Holiday Shopping Timeline Has Changed — And Online Advertising Strategies Must Follow
For years, fashion and luxury brands have marked their calendars for special occasions like Black Friday and Cyber Monday as the focal point for their digital advertising campaigns. In 2021, however, the holiday season played out a little differently from an eCommerce strategy perspective.
While for instance, Cyber Monday continued to be the top online shopping day of the year, data collected by Adobe showed that overall spending was about $100 million lower than in 2020. This could be due to customers who sought out deals earlier in the season, or who were more active online while they continued to spend more time at home amid pandemic restrictions.
As consumers get savvier in navigating eCommerce sites, they may be seeking deeper discounts and will be gravitating to brands that won't run out of stock or that offer buy now, pay later (BNPL) options. Advertisers fine-tuning their eCommerce strategy will not only need to think about getting in front of their target audience sooner and more often but providing more compelling reasons to remain loyal.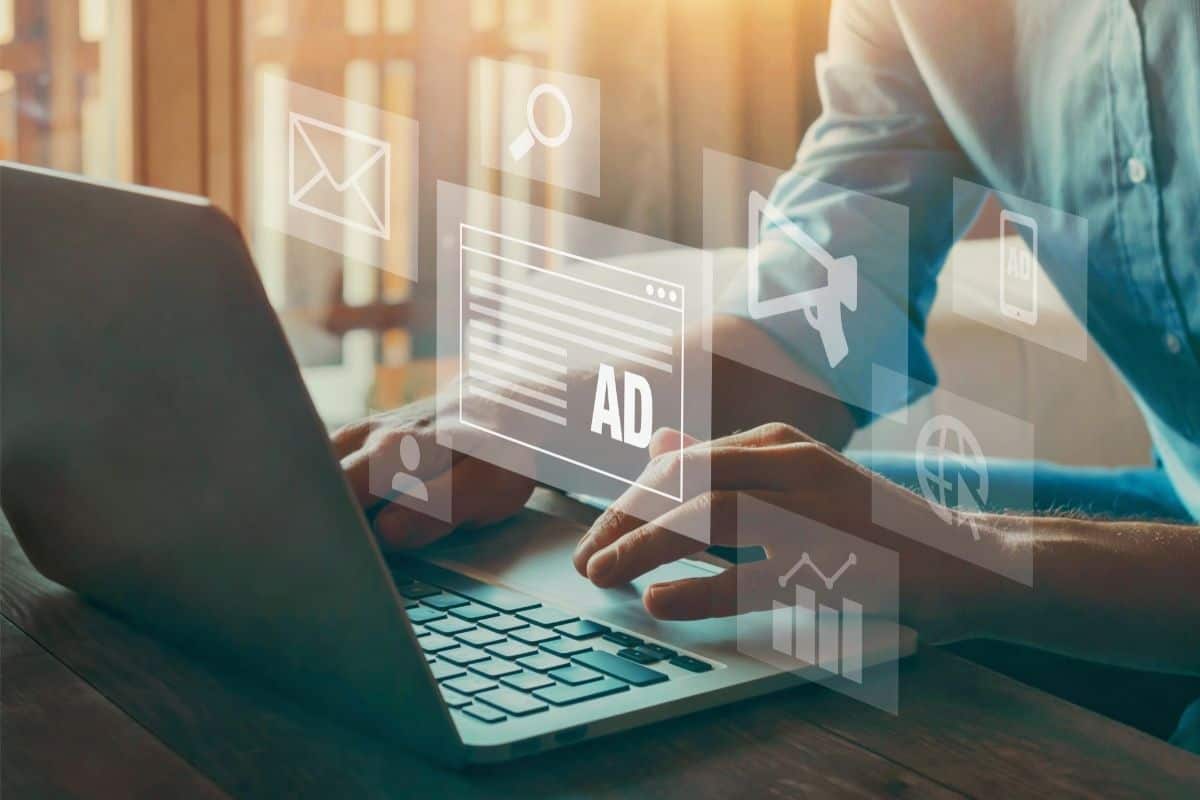 3. The Bar For Ad Relevance And Value Has Never Been Higher
Reach is still important, but brands have to ensure that when they meet customers online, their digital advertising strategies ensure they present themselves as credible, relevant, helpful, and trustworthy.
Consulting firm PwC and the Internet Advertising Bureau (IAB) made this clear in a survey they conducted with consumers, 59% of whom said they would stop doing business with a brand after one bad experience.
In this case, "bad" doesn't simply mean providing poor customer service. Advertisers are expected to be more personalized and contextual in how they position themselves. Even as retailers turn to more performance-based outcomes, the report said, they must ensure that ads show real value rather than detract from the customer experience.
4. Brands Must Advertise Their Values As Well As Their Products
COVID-19 was far from the only force that has influenced the outlook of consumers around the world. Events such as the recent COP26 summit hosted by the United Nations have increased the public's awareness of urgent environmental challenges facing the entire planet.
Consumers are not only looking to their governments but to brands too to take action to help protect our natural resources. According to consulting firm EY's 2021 Future Consumer Index, 68% of global consumers expect companies to solve sustainability issues. This includes reducing carbon emissions, shifting to the ethical sourcing of raw materials, and demonstrating social responsibility around diversity, equity, and inclusion (DEI).
Price, convenience, and quality are all still important parts of an online advertising message, in other words, but they're not the only parts retailers need to include.
5. Advertising And Marketing Content Is Evolving Into 'Shoppable Media'
Lots of campaigns continue to drive a link on a brand's eCommerce site, but new technologies are allowing retailers to connect with consumers more directly within apps or other digital environments.
Gartner Inc. predicted this "shoppable media" will include everything from "buy" buttons on social media services to clickable elements within videos. The shoppable ads from Instacart released in January and Walmart's shoppable recipes are just two examples of how this can work.
All these trends suggest digital advertising will continue to change significantly in 2022 and beyond. For retailers who work with the right partner, those changes can only lead to opportunities for further growth.