When it comes to advertising  products online, Brands need to maximize their budgets. With minimal time & resources it's challenging to keep on top of updating your product data and optimizing it for all your online marketing channels.
Product Data Enhancements
Campaign Feed Optimizations
How Highstreet.io can help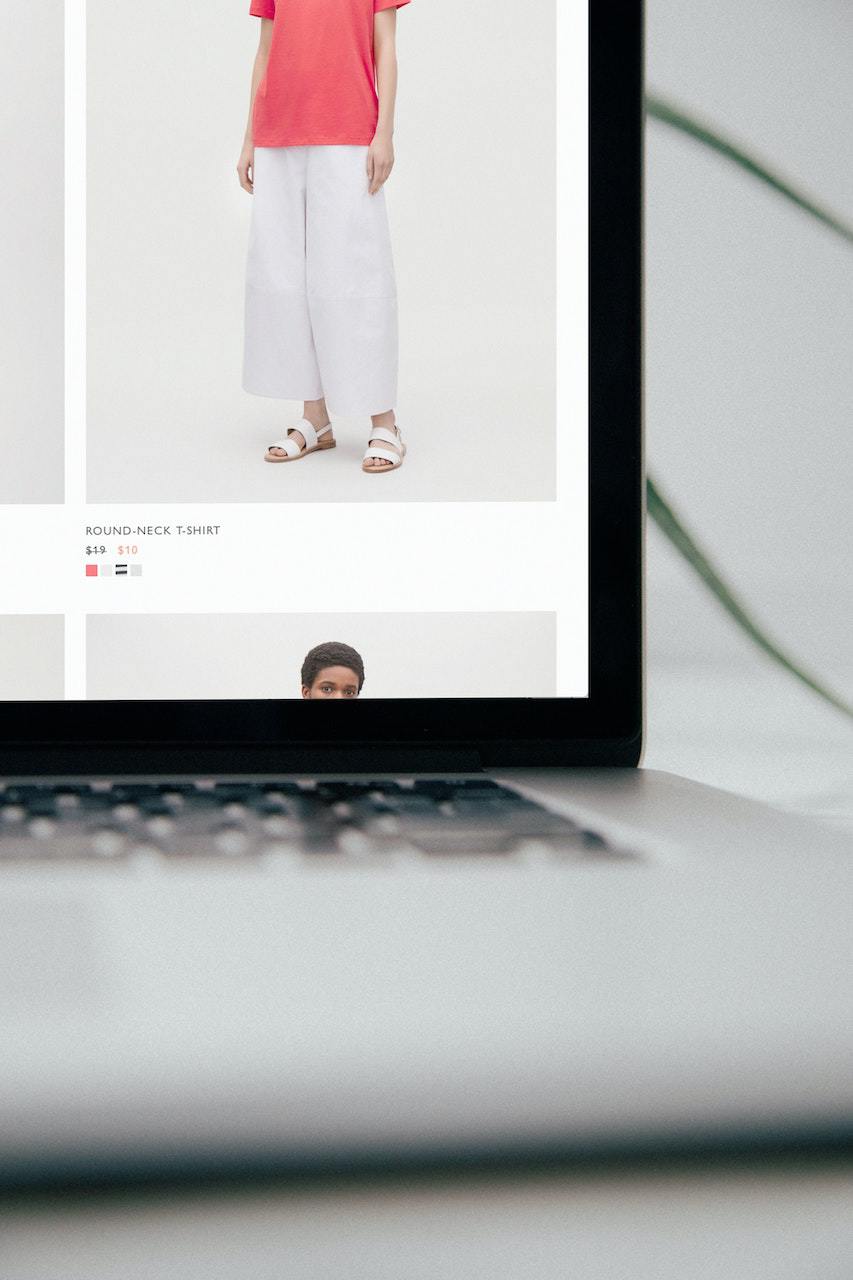 1. Product Data Acquisition
A big issue with our Brand clients is the ability to acquire rich and complete product data from multiple sources.
Your ability to create an effective product listing campaign could involve a mixture of sources including:
Your eCommerce platform
A Product Information Management (PIM) platform
Your website
A spreadsheet (including information from an outside source)
How do you extract this data and bring it together to form a complete product feed? You can try asking your tech team but that could take a long time depending on where all of the data exists.
How Highstreet.io Can Help
​Allow your tech team to deal with the needs of your business and let the product feed experts handle your feeds. Highstreet.io can work independently or with your tech team as a consultant. We develop a strategy based on your technical needs to extract product data from multiple sources so you can rest assured your feeds are always complete.
2. Product Data Enhancements
Each marketing channel has unique requirements for its product listing feed. If you have a complete set of data, how do you optimize that data so the structure meets the needs of each channel partner? Do you or your agency have time to enhance and sometimes re-structure your product data for each marketing channel?
How HIghstreet.io Can Help
​It takes a team of experts who are up-to-date on the ever-changing requirements of Google Shopping and other shopping channels to create product feeds that drive ROI.
Highstreet.io's flexible SaaS platform can handle complex data enhancements and synchronize data often so it is always correct and current.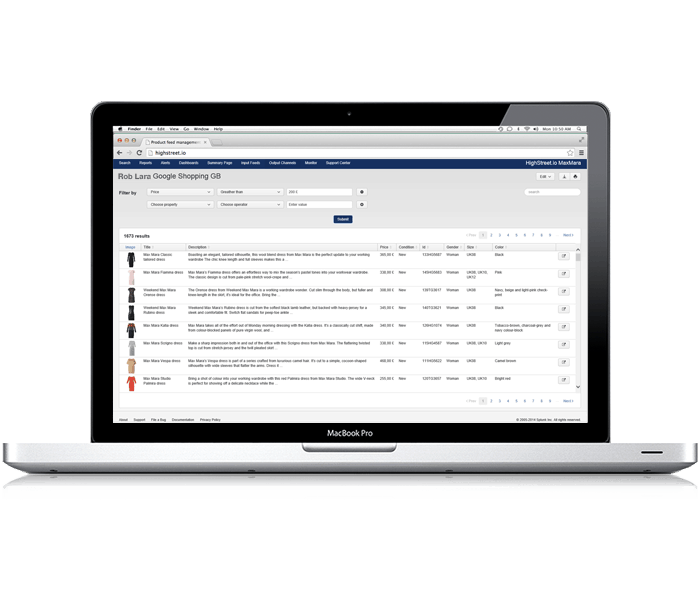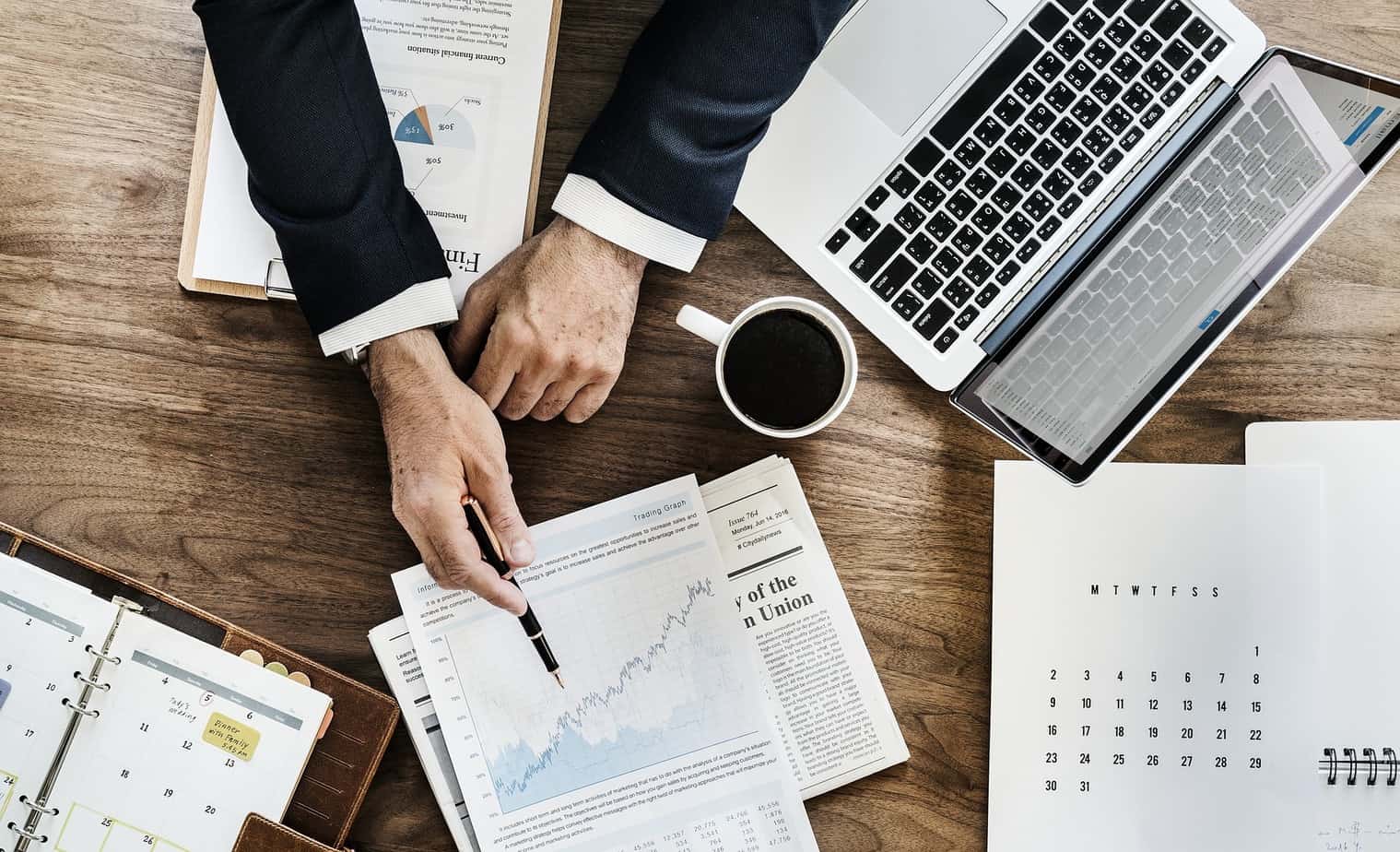 3. Campaign Feed Optimizations
Your campaigns are running and approved. Now what? Is your marketing team or agency complaining they aren't getting the conversions they need? How do you optimize your feeds to give your marketing department or your agency flexibility to take your campaigns to the next level?
How Highsteet.io Can Help
​Some Brands are happy with getting status quo results from their product listing campaigns. Other Brands see the benefit in taking their campaigns one step further by targeting specific segments or creating custom promotions that drive additional revenue. We work with you or your agency to make sure your feeds support targeting the right products to the right audience.
Product Feed Management
Adaptive Performance Feeds: Creation & Management
Local Inventory Feeds: Creation & Management
Color Customization & Management (Google standards)
Promotion Driven Feeds
Shopping Channel Feed Consulting
Google Merchant Center (GMC) Promotion Management
Dedicated Product Feed Consultant
Google Merchant Center (GMC) ongoing management of disapprovals
Product Feed Production
Real-Time Product Feed Statistics
Brand Name Standardization (multiple names to one)
Promotion Driven Feeds (mark products as part of a promotion)
Real-Time Feed Synchronization
Multilingual Keyword Mapping
API Integration with Shopping Channels
Advanced Web Scraping Technology
Split & Merge Variants of product data
Generation of Unique Ids
Generation of Category Ids
Feed Merges (dynamic feeds + master feeds)
Marketplace Synchronization
Product Listing in Marketplaces
Product Data Configuration & Management
Order Management & Synchronization
Inventory Synchronization
Product Data Consulting
24 hour turnaround for support
1. Provide Us With Your Feeds
We take your feeds in any format that you choose, whether provided by the major eCommerce platforms or any ad hoc format of your choice.
We generally use FTP, SFTP, HTTP(S) protocols for feed import but can support other protocols as required.
If needed, we can even generate the feeds remotely by harvesting your eCommerce site
2. Select Shopping Channels
We connect to any product feed based channel or service including:
Comparison Shopping Networks
Competitive Intelligence Services
Reduced Feed Management Costs
3. Review Your Optimized Product Data Feed/API
We customize feeds and/or APIs specific to your needs and deliver your product data to marketing/sales channels around the world. The most up-to-date data requirements for each channel are constantly monitored and optimized to maximize the ROI of your campaigns.
Monitor the performance of each product listing on each feed/API
Concentrate resources on high performing products to maximize ROI
Merchandise at the feed level through brand, product and price filters
Add promotions, discounts, sales based on flexible selection criteria
Click now to get in touch and find out how we can improve your product visibility