Twinset grows across nearly 10 digital channels and geographies
Industry
: Woman Fashion Brand
Added Value: Expansion into more digital channels, globally
A mohair blended cardigan with mixed stitches, a jumper with tulle and sequins, a double-breasted coat made from brushed wool cloth – there's almost no end of styles for Twinset customers to consider adding to their wardrobe.
That variety, along with quality craftsmanship that appeals to the most discerning shoppers, means Twinset is poised to expand into a growing number of international markets. Telling that story through digital marketing, however, and providing an outstanding online e-commerce experience that comes with it, requires careful planning and execution. And that's what has led to a powerful collaboration between Twinset and Highstreet.io.
Founded in 1987 in Carpi, Twinset is a premium clothing brand whose line also includes small leather goods, bags, accessories and shoes.
Its feminine and contemporary point of view is captured in elaborate, sophisticated knitwear that evokes the feeling of lace, and its signature flower prints that convey a spirit of timeless romance.
Much of Twinset's production continues to be based in Italy, and its ongoing evolution includes the introduction of Actitude, a collection of statement garments for younger consumers.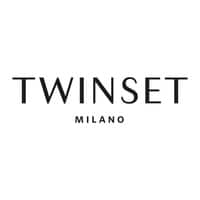 While it enjoys great market share in its native Italy, Twinset sees an opportunity to attract more customers in countries such as France, Poland, Belgium and beyond. This not only involves selling in store and online, but meeting customers where they are through a diverse set of digital channels. Over the past few years, for instance, Twinset has become more active on Pinterest, is adding more content to TikTok and providing access to its merchandise through marketplaces such as Zalando.
"We are adding more and more data feeds in order to deliver on our strategy," said Francesco Bianchi, Twinset's Digital Marketing Manager. "One of the most immediate ways to build brand awareness is through our digital presence. But as we do that, the tracking and data analysis were becoming more difficult."
Twinset faced additional complications as it explored more digital channels because the company runs its sales and marketing processes on a custom implementation of Salesforce. Managing and refreshing product feeds manually would be challenging for employees, and not necessarily provide the best experience to Twinset customers.
Twinset turned to Highstreet.io to take advantage of its product feed management solutions, which help companies distribute and optimize data in the required format for all manner of channels and marketplaces. In Twinset's case, working with Highstreet.io means the company can now market its luxury apparel across Criteo, Google Shopping, Hero, Facebook and soon Stylight.
Highstreet.io was also able to address Twinset's specific needs in terms of its use of Salesforce thanks to its Salesforce Commerce Cloud (SFCC) integration. A Salesforce cartridge that pulls only the most accurate data and synchronizes it for use in online marketing campaigns, Highstreet.io's integration means Twinset can frequently refresh its inventory and pricing information without affecting SFCC processing power.
Since working with Highstreet.io's feed management platform and taking advantage of its Salesforce Commerce Cloud integration, Twinset has what Bianchi described as a highly versatile platform to meet its digital marketing needs.
Other benefits from the partnership include:
A Streamlined Approach to Expanding Into Popular And Emerging Digital Channels
Today Twinset is eyeing the number of fashion-conscious consumers who discover their next favourite brand on TikTok or Pinterest. Tomorrow, there may be other players in social media or other platforms where it needs to be active and highly visible. Automating its feed management through Highstreet.io ensures Twinset can act with both agility and speed.
"Highstreet.io is really helpful because we just need to provide the guidelines for the new feeds and within something like 24 hours, the very next day, it is working," Bianchi said. "It's really easy and really quick."
A Consistent Customer Experience Across Disparate Locales
Highstreet's Salesforce integration means Twinset has been able to import its master catalogue and more effectively manage multiple storefronts for its growing number of international markets. This includes operating price books for different countries from a global inventory file for all the countries in which the brand operates, and supporting multicountry architecture for platforms such as Facebook.
Outside of Italy, Twinset is now able to serve customers across Austria, Belgium, France, Germany, the Netherlands, Spain, Switzerland and the U.K.
"Previously, managing our data feeds directly on Salesforce was really difficult," Bianchi said. "It's not just a matter of expanding into new countries but other factors, like new languages, currencies and differences between catalogues."
The ability to transition to a new promotional engine
In addition to expanding into new markets, Twinset has also continued to build upon its tech stack to drive greater reach and performance across all its digital marketing opportunities. For example, Twinset made a strategic decision to adopt Talon One, an all-in-one promotional engine designed to allow brands to build targeted and customized campaigns based upon customer and session data.
While Bianchi admitted this kind of move can introduce new challenges, Highstreet.io and Twinset's system integrator were able to ensure its adoption of Talon One was successful.
"It was not easy but we accomplished it in a really short time," he said.
A technology partner that can respond to ongoing and evolving needs
Bianchi said the Highstreet.io team has been very helpful in tackling technical challenges as they come up. The work Highstreet.io has done means Twinset is also able to be more present within fashion aggregation services such as Stileo. The company plans to do the same on Lyst soon.
"It was nearly impossible before and now, we can do it," he said. "It has been a real advantage to be able to move forward with our strategy and to make decisions without our data feeds being an issue."
Want to effectively optimize, manage, and integrate your product data feeds on marketplaces and multiple shopping channels?
Fill out the form below to contact us and schedule a demo.
We specialize in combining various data sources to provide you with feeds that maximize conversions and contribute to the success of your business.
250 Yonge St., Suite 2201,
Toronto ON M5B 2L7, Canada
Via Spagnole, 2/B
37015 Sant'Ambrogio di Valpolicella (VR), italy