Liu Jo Doubles Products in a Single Feed to Sell More Online
Industry
: Premium Fashion Brand
Added Value: Streamlined product integration on multiple channels for increased campaign efficiency and performance.
For almost 30 years, Liu Jo has been on a mission to combine Italian style with the finest possible materials, while championing the fashion industry's shift towards greater sustainability.
Its success depends upon being able to showcase its collections through the most targeted and relevant advertising channels, which it has accomplished by tapping into unique solutions such as Highstreet.io's expertise for Salesforce Commerce Cloud.
Founded in a well-regarded knitwear hub within the Emilia Romagna region in Carpi, Liu Jo began as a business run by two brothers, Marco and Vannis Marchi. It has since expanded into a range of prêt-à-porter lines, shoes, jewelry, fragrances and other accessories.
Now employing more than 800 people, Liu Jo Brand sells premium fashion and luxury products through hundreds of stores across close to 50 countries, as well as online.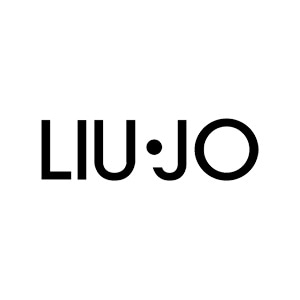 When Liu Jo's style-conscious customers aren't browsing its stores, they're most likely searching Google for must-have items or scrolling through social media platforms like Facebook and TikTok for inspiration. That means the company has to be visible in many places at once, providing the kind of product details that convert those browsing into active buyers.
Liu Jo opted to use Saleforce Commerce Cloud to power its eCommerce site, and initially implemented the platform's standard built-in features to generate product feeds. Over time, however, generating and managing product feeds became increasingly complex and inefficient. With a product catalog that includes thousands of SKUs for example, generating feeds for affiliates, remarketing purposes and a wide variety of digital shopping channels took up to 17 hours. Moreover, what powered the customer journeys and transactional emails in Salesforce Marketing Cloud was abruptly and unpredictably halting.
This lengthy and demanding process was not only a drain on resources. It also put Liu Jo at risk of having product information be out of date and inaccurate. The company began to encounter a growing number of preemptive item disapprovals in Google Merchant Center, and was in danger of disappointing some of its loyal customers.
Liu Jo's technology services team, Digital Boite, became aware via word of mouth about  Highstreet.io's reputation for providing product feed management solutions to leading fashion brands. This led to a consultative partnership where Highstreet.io deployed its proprietary cartridge that streamlines the integration between Salesforce Commerce Cloud and the brand's product catalog.
Rather than using CPU-intensive processes that require massive calls to Salesforce APIs, Highstreet.io's approach means Liu Jo can continuously synchronize product attributes that change on an ongoing basis. These include stock levels, pricing, shipping costs, promotions and customer segment data. Thanks to this solution, syndication to digital shopping channels, including social media platforms, becomes more streamlined and entirely automated.
Since working with Highstreet.io, Liu Jo has experienced a transformation in its ability to promote its products across digital channels with speed, agility and efficiency. Some of the specific results include:
A doubling in the number of product for a single country feed
Prior to working with Highstreet.io, Liu Jo's maximum number of product feeds for a single country was approximately 9,000. By automating feed management through Highstreet.io's Salesforce Commerce Cloud integration, that number has risen to 23,000 products, providing more choices for online shoppers and giving Liu Jo a bigger opportunity to promote its collections.
Time savings from an average of 17 hours to approximately two hours 
Accelerating the product feed loading process allows Liu Jo to continue growing through remarketing advertising strategies, social media marketing campaigns, affiliate sales and Google Shopping campaigns based on product listing visibility. These improvements have also significantly reduced the workload of the company's tech team, allowing them to focus on higher-value activities within the company.
A reduced error rate from 30% to 1% on the Salesforce Marketing Cloud catalog
Thanks to the increased reliability of its catalog data, Liu Jo is better able to maximize return on investment (ROI and strengthen customer loyalty among those to whom it promotes its luxury fashion and accessories.
Greater precision and accuracy in its product catalog data allows the company to optimize the effectiveness of its digital marketing strategies and achieve better results across many different channels, including automated e-mail campaigns, whether triggered by specific interactions on the Liu Jo eCommerce website or by the purchasing behavior of Liu Jo customers.
A 65% decrease in Google Merchant Center product disapprovals
For consumers in Italy and beyond, Google remains one of the primary mechanisms consumers use to discover the clothing, shoes and other luxury items they love. The increased accuracy Liu Jo now enjoys through Highstreet.io's Salesforce Commerce Cloud integration will ensure it makes the most of the world's leading search engine.
Increased visibility during peak shopping periods
Black Friday is a cornerstone of most retailer's calendars, and Liu Jo is no exception. In 2022, the brand found the introduction of Highstreet.io's solution helped gain a dominant position in Google search engine results pages (SERPs). This success translated into sales of more than 13% of the annual turnover rate on its products during one of the most significant shopping days of the year.
Successful adoption of Instagram shoppable campaigns
Instagram represents a highly influential channel for any retail brand, but Liu Jo was unable to manage campaigns using the social platform's Shoppable Posts across multiple countries at once. Highstreet.io addressed this by developing three specific feeds based on the language and catalog data in Salesforce Commerce Cloud for Liu Jo's target countries. As a result, Liu Jo has been able to accomplish a longstanding goal to increase its visibility on Instagram and execute a targeted social commerce strategy.
Feedback from Liu Jo Brand
"The integration of Highstreet.io's with our Salesforce Commerce Cloud implementation has put us in a better position to achieve our eCommerce goals," said Stefano Pietrella, Head of Marketing Analytics at Liu Jo. "Just as important though, has been the exceptional support provided by the Highstreet.io team, which made the transition to a new solution much smoother. We greatly appreciated the promptness and attention that HIghstreet.io gave to us."
Want to effectively optimize, manage, and integrate your product data feeds on marketplaces and multiple shopping channels?
Fill out the form below to contact us and schedule a demo.
We specialize in combining various data sources to provide you with feeds that maximize conversions and contribute to the success of your business.
3080 Yonge Street, Suite 6060,
Toronto, Ontario M4N 3N1
Via Spagnole, 2/B
37015 Sant'Ambrogio di Valpolicella (VR), italy