Carrefour Brings Greater Accuracy And Detail To Local Inventory Ads
Industry
: Global consumer goods retailer
Added Value: Time saving flyer campaigns execution and more compelling LIAs
Sometimes you just want that very specific brand of tomato sauce. And you want it now, without having to travel far to get it.
For consumers in Italy, France and many other parts of Europe, one of the most likely options to find their favorite tomato sauce – or almost any other essential grocery items – is Carrefour. That's not only because the company offers a wide-ranging selection of food and other items. It has also worked with Highstreet.io to use technology that makes it easier than ever to connect customers with the products closest to them.
Founded more than 60 years ago, Carrefour boasts more than 14,000 stores in more than 30 markets, making it the eighth-largest retailer in the world by revenue.
Over that time its business has expanded and diversified into hypermarkets, shopping centre management and e-commerce.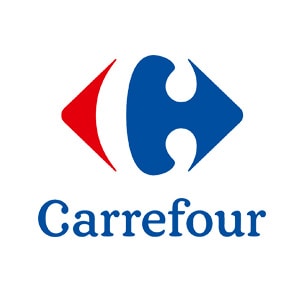 Like many firms in the grocery sector, Carrefour has a long history of promoting or featuring certain items that are marketed to customers through flyers. At the same time, its omnichannel team wanted to help bridge the gap between those looking for items online who want to make an in-store visit rather than an e-commerce purchase.
The answer was Local Inventory Ads (LIAs), a service whereby sellers with a Google Merchant Center account can advertise products based on their proximity to the person looking for them on its search engine.
As powerful as LIAs are, though, Carrefour soon encountered a problem. Google's rules stipulate that products marketed through LIAs must be available both online and offline. In some cases, there were differences between what Carrefour was promoting in its flyers and what it was featuring online (because the flyer promotion might have ended, for example). If Google checked and discovered discrepancies, Carrefour's LIAs would not run.
Certain product details, like pricing, can be different across the various markets where Carrefour is promoting them. This added further complexity to offering a trustworthy digital and physical experience to consumers.
"Our goal was to be able to generate a flow of product data that would allow us to solve this problem related to associating the right promotional information with each store, and to share that information with Google in order to activate the LIAs," said Maria Agata Anastasi, Carrefour's Digital Media eMarketing Manager.
Carrefour had already deployed Salesforce Commerce Cloud as its primary e-commerce platform, which would handle much of the data involved in managing marketing activities.
The company was referred to Highstreet.io which not only has deep expertise and solutions to assist with product feed management and LIAs, but offers the ability to integrate directly with Salesforce Commerce Cloud.
Highstreet.io helped Carrefour not only create a more accurate and streamlined feed to ensure alignment between its flyer and its online promotions. It also created a specific feed to support Carrefour's Google Merchant Center to verify which products are available both online and offline.
Since working with Highstreet.io, Carrefour has been able to deliver on its omnichannel goals, boosting the convenience of finding products no matter where consumers are when they're searching online.
"Highstreet.io was proactive in being able to identify a quick solution that would allow us to achieve our goal in a short time," Maria Agata Anastasi said.
Some of the specific benefits include:
Enriched product data for more compelling LIAs
The second feed Highstreet.io developed on behalf of Carrefour for Google includes rich, search engine optimized images and the kind of details that convert online browsers into in-store buyers. The feed not only ensures the product is displayed in the Local Inventory Ads, for example, but also which store has it in stock, how many are available and up to date pricing.
Automation to support timely marketing campaigns
Competing for consumers' business means Carrefour can't take long to execute promotions. However the information that will be featured in a specific location's flyer is only ready to be shared online two days before a campaign starts. Highstreet's work in automating product feed management and LIAs is giving Carrefour's team the agility they need to be successful. Manual work has been replaced with filters that rapidly process flyer campaigns associated to a given store.
Full-service consultation and implementation
Beyond providing product feed management solutions to make its LIAs work, Highstreet.io handled the complete configuration work on behalf of Carrefour, giving its team more time to focus on business strategy rather than IT deployment issues.
Greater confidence in complying with Google's guidelines
As the platform where brands from around the globe advertise their products, Google takes the integrity of LIAs seriously. In some cases, that means conducting an in-depth check on whether products being promoted online are truly available in an nearby store. Highstreet.io went above and beyond by sending a team member to three different Carrefour locations and verify first-hand that its solutions were providing the right information.
Carrefour's next steps are to further integrate product feed data into critical communication flows, Maria Agata Anastasi said, and optimize its digital campaigns even further.
"Highstreet.io has allowed us to maintain a dynamic communication between our customers and our stores," Maria Agata Anastasi said. "By working with a dynamic and continuous format like LIAs, we have managed to enhance the way we promote our products, with a significant saving on the production costs of communication formats."
Want to effectively optimize, manage, and integrate your product data feeds on marketplaces and multiple shopping channels?
Fill out the form below to contact us and schedule a demo.
We specialize in combining various data sources to provide you with feeds that maximize conversions and contribute to the success of your business.
250 Yonge St., Suite 2201,
Toronto ON M5B 2L7, Canada
Via Spagnole, 2/B
37015 Sant'Ambrogio di Valpolicella (VR), italy