Calzedonia Group Grows eCommerce for 6 Brands Across 30 Global Markets
Industry: Fashion brand group
Added Value: Increased Visibility & Expansion To Global Markets
When Calzedonia Group was founded more than 30 years ago, no one involved could have known that something called 'the Internet" would one day open up a world of customers far beyond Italy.
Fortunately, the team at Calzedonia Group has not only been able to adapt to the emergence of eCommerce, but to transform itself into a company that can bring its high-quality fashions to anyone, anywhere, through any channel.
Established in Verona in the mid-1980s, Calzedonia Group has grown quickly to more than 5,000 stores in approximately 50 countries. Unlike many others in the fashion sector that offer a single identity that is reproduced in local markets, however, Calzedonia distinguishes itself by offering a range of unique brands. It's an approach that has allowed the company to be highly targeted in the clientele it cultivates and the products that serve them.
Besides its namesake's classic hosiery and swimwear, for example, the group's brands include Intimissimi, which specializes in high-quality lingerie, underwear and nightwear. Tezenis represents the group's brand aimed at the world's coolest and most innovative consumers, while Falconeri offers the ultimate in luxury apparel based upon natural fabrics. Atelier Emé, meanwhile, provides wedding dresses and formal wear for life's most important occasions, and Signorvino helps celebrate those moments by promoting excellence in Italian wine.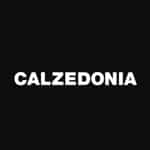 Anyone who has walked into one of Calzedonia's physical locations has already experienced the high-touch experience its staff provide to facilitate shopping. With more people browsing for the latest fashions through digital channels, however, the company has recognized its need to provide a similar level of assistance online.
According to Davide Ambrosini, Web Marketing IT Coordinator at Calzedonia Group, this means approaching shoppers on the Internet as though the company is offering a bespoke service, rather than merely selling products.
"It's about storytelling and teaching customers, providing insights so they can find what they really need," he said. "This has to be offered in real-time by managing those relationships across different channels – and we deal with many of them on a daily basis."
It also requires getting in front of customers before they've even engaged with one of Calzedonia Group's brands. When someone is searching for the latest styles on a search engine like Google, for example, they might see plenty of the standard results from other firms, but not results that highlight what Calzedonia Group's brands offer in terms of quality.
As Calzedonia Group began to undertake a significant revamp of its online infrastructure, Ambrosini said the company needed to ensure its product feed data would be accurate. The time required to refresh the entire catalog could also be quite long, and more work would be necessary to connect it to the existing eCommerce infrastructure. Finally, it was important to Ambrosini that he and his team could work with a partner that offered the kind of flexible and scalable support to handle everything from small requests to assistance with larger projects.
"It was not just about activating a feed," he said. "It was about being a part of the team that would help us launch our new eCommerce infrastructure."
Calzedonia Group has fueled its eCommerce and global expansion through enhanced product feed management from Highstreet.io. By optimizing product types, promotional ID and custom labels, the company can manage sales and marketing across its portfolio of brands as well as details such as inventories and language in multiple geographies.
Highstreet.io's technology is also helping Calzedonia Group manage five different warehouses through an integration with Channel Advisor, with full and delta inventories for multiple shopping listings.
Some of the many marketing channels Calzedonia Group brands sell through via Highstreet.io technology include Google Shopping, Facebook, Instagram, Kelkoo, Livestory, Webgain, Smartgift, Criteo, Pinterest and Rakuten.
Calzedonia Group has already seen improved clickthrough rates for brands that have been using Highstreet.io's product feed management and eCommerce integrations.
Ambrosini also highlighted some overarching benefits such as:
Streamlined Expansion To Global Markets
Ambrosini said Highstreet.io's enhanced product feed management platform allows Calzedonia Group to customize what kind of content it provides. This flexibility extends to any platform on which it needs to be present, as well as any country and any partner.
As the group continues to grow, Highstreet.io's technology gives Calzedonia a way to immediately act upon new opportunities.
"We have to be near to every part of the business and to understand the requirements," he said. "Now, no matter what the business needs and the technology behind it, we know that 99% of the time, we can reach the desired result."
Seamless Integration with Salesforce Commerce Cloud
As the leading platform for inspiring and converting eCommerce customers, Salesforce Commerce Cloud was a natural addition to Calzedonia Group's digital transformation strategy.
Ambrosini said the company was quick to realize the benefits of the platform, thanks to Highstreet.io's integration for Salesforce Commerce Cloud. Bringing the two technologies allowed the firm to accelerate and simplify the process of ingesting product data and managing it more effectively.
"Many years ago, when we relied on our previous eCommerce infrastructure, we might have had to wait a couple of days to update the feed when products were out of stock. You might come in one morning and realize that there had been a problem overnight," he said. "This integration is very well done, and as we've evolved to our new eCommerce infrastructure, it has offered us a real advantage, especially considering all the brands and markets we have to think about."
Seamless Integration with Salesforce Marketing Cloud
Calzedonia Group has also reaped the rewards of Highstreet.io's integration with Salesforce's platform for helping brands manage campaigns and increase their ability to personalize based on segmentation. This not only includes the core functionality but the artificial intelligence (AI) capabilities of Einstein, which is now embedded across Salesforce's entire portfolio of applications.
"In the past, we couldn't activate across every possible channel because of the complexity of our catalog," Ambrosini explained. "The way Highstreet.io's integration allows us to receive data and then export it into Salesforce Marketing Cloud allows not only lets us activate in any channel, but to begin running predictive campaigns."
Increased Visibility Via Multi-Marketplace Integration
Ambrosini and his team are constantly studying trends in fashion and eCommerce to ensure Calzedonia Group is always meeting customers where they are. In practice, however, it can be difficult for companies to connect their product feed to major marketplaces without a lot of time, effort and cost.
"If we want to grow, it's a matter of analyzing all the global marketplaces and recognizing that some are more strategic in a certain country than others," he said.
Highstreet.io's multi-marketplace integration capabilities have allowed Calzedonia Group to sell in major online destinations including Amazon, Mango, Lamoda and soon Zalando.
Improved, Consistent and Accurate Omnichannel Shopping Experience
Successful eCommerce requires retailers to adopt the old adage, "Think global, act local." Depending on where Calzedonia Group's brands are selling, for example, its eCommerce infrastructure has to take into consideration highly specific promotions, pricing, loyal subscriptions and other variations. Getting this kind of information right is critical to building brand trust and long-term customer retention.
"Sometimes it's not so easy to be able to catch the right user with the right promotion," Ambrosini said. "Highstreet.io is allowing us to map out what we want to do and then weave the business logic into the eCommerce fields in order to be able to push the right data to the right platforms."
An Advanced State of Readiness to Support the Evolution of Omnichannel Retail.
What works today online won't necessarily work forever. Ambrosini said part of the value Calzedonia Group sees from Highstreet.io is being able to take its business to new channels with ease and speed.
"If a social media service like Snapchat begins offering a way of shopping directly in its platform and we're not able to be there, that's a huge missed opportunity for us," he said. "If a brands is dealing with a lot of complexity in terms of its catalog, different categories, a lot of items and prices to sell or across the world, I highly recommend Highstreet.io."
Want to effectively optimize, manage, and integrate your product data feeds on marketplaces and multiple shopping channels?
Fill out the form below to contact us and schedule a demo.
We specialize in combining various data sources to provide you with feeds that maximize conversions and contribute to the success of your business.
250 Yonge St., Suite 2201,
Toronto ON M5B 2L7, Canada
Via Spagnole, 2/B
37015 Sant'Ambrogio di Valpolicella (VR), italy