Browns Sees 50% CTR Boost And Enhances eCommerce Customer Experience
Industry: Retail Shoes
Added Value: Increased product visibility through product feed optimization
Walk into any Browns store and you'll notice a few details almost immediately that make its customer experience stand out from the rest.
This includes innovative design features, elevated décor and furnishings, and of course, a diverse selection of brands and exclusives that range from Converse sneakers to Manolo Blahnik heels.
As it continues to grow, Browns has worked hard to achieve the same level of quality and sophistication across its digital experience — ensuring that customers can easily find what they are looking for, as well as creating an online journey that's fast, simple, and showcases its world-class customer service. And for that, Browns has discovered that working with HighStreet.io is the perfect fit.
Established in 1940, with its first retail location in St. Catherine St. in Montreal, Browns has grown to become North America's leading independent footwear chain, with more than 70 stores. Its collection features designer boots, shoes, and sandals for men, women, and children.
Browns attributes much of its success to the retail philosophy of chairman Morton Brownstein, who said, "I want every customer to say, 'I need to go to Browns,' not 'I need to buy a pair of shoes."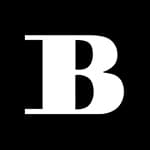 Browns recognized early on that digital channels were changing the way its customers were looking for shoes and the kind of experience they expected.
According to Richard Sejean, Browns' Director of Marketing Strategy, this includes many customers beginning their journey with Browns online, whether they ultimately choose to transact in a physical store or via e-commerce. As a result, it has become critical for brands like Browns to meet customers wherever they are.
"When people are searching for a key style like the Ugg Adirondack or Converse Chuck Taylor, we want to make sure that they know they can find it at Browns. Transforming digital destinations like Google and Facebook into windows into our collection presented us with a tremendous opportunity" Sejean said.
Browns worked with HighStreet.io to leverage its integration with Salesforce Commerce Cloud, which allows retailers to update, optimize and connect product data to a variety of platforms. These include Google Shopping, Facebook Dynamic Ads, and Instagram Shoppable Posts, as well as affiliate marketing channels and retargeting services.
Highstreet.io provides refreshes from Browns' eCommerce platform every 30 minutes and publishes the available data to channels such as Google Merchant Center six times a day.
Highstreet.io supports Browns' content in both English and French, prioritizing channels such as Facebook, Instagram, Google Shopping, and Pinterest.
Each feed item has optimized titles, product types, promotion IDs, and custom labels that reflect details such as language and inventory level. This helps Browns ensure it meets customer expectations and continue to deliver a great experience by not promoting products that are low in stock.
"Once we were able to share our catalog in a meaningful way with the ad platforms, we immediately saw the return," Sejean said.
Specifically, since working with Highstreet.io Browns has experienced:
A 50% increase in click-through rates (CTR):
By taking advantage of Highstreet's integration with Salesforce Commerce Cloud, Browns also saw a 48% increase in clicks to its eCommerce site. The combination of more frequent updates with more precise and accurate data has boosted the performance of Browns' marketing efforts to support a critical area of its business.
Greater confidence across the customer journey:
While many customers will convert online, Sejean pointed out that working with Highstreet.io also ensures that Browns is operating in a true omnichannel manner, giving customers who prefer to transact offline visibility into the breadth of Browns' collection even before they arrive in-store.
Growing visibility to expand nationally:
In provinces like Ontario and Quebec, Browns is already a household name. That still leaves a large addressable market in the rest of Canada where the brand continues to grow its physical footprint. "Ensuring that Browns is front and center when customers are shopping for the products that we carry is as relevant in markets with lower awareness as it is where Browns is a household name," he said.
Service that provides insight and value:
For Sejean, one of the biggest advantages of working with Highstreet.io has been a relationship where challenges and opportunities are met with a tailored problem-solving approach. "When we speak, we're heard, and there's a direct result. There's a desire to understand the business challenges, and work to resolve them," he said.
As successful as the partnership has been, Sejean added that Browns is already looking ahead to how it can build upon its use of Highstreet's integration with Salesforce and leverage more of Highstreet's platform and capabilities to continue growing its eCommerce business.
Want to effectively optimize, manage, and integrate your product data feeds on marketplaces and multiple shopping channels?
Fill out the form below to contact us and schedule a demo.
We specialize in combining various data sources to provide you with feeds that maximize conversions and contribute to the success of your business.
250 Yonge St., Suite 2201,
Toronto ON M5B 2L7, Canada
Via Spagnole, 2/B
37015 Sant'Ambrogio di Valpolicella (VR), italy